Renting in a Highly Sought-After Village in Makati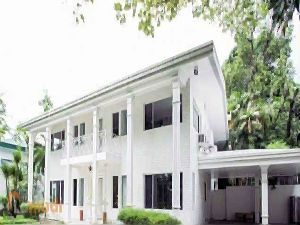 Roughly resembling the shape of a tobacco pipe, Bel-Air Village, one of Makati's most exclusive gated communities, is a highly sought-after residential location in Metro Manila. Its very prime location means it is highly accessible to the Metro's business and financial areas, including the Makati central business district (CBD), Ortigas Center, and Bonifacio Global City. At the same time, it sits very near Rockwell Center and Century City, two mixed-use real estate projects that are growing to become business districts in their own right.
It is not surprising that Bel-Air Village is one of the favorite areas of those looking to enjoy the best of Makati living, especially among expatriates and foreign diplomats. Its proximity to business areas, good schools, hospitals, and shopping malls means that residents need not drive very far to enjoy the urban amenities available in Metro Manila. At the same time, Makati is highly accessible to the Ninoy Aquino International Airport, especially with the completion of the NAIA Expressway.
What better way to enjoy Bel-Air Village than to rent a house and lot inside the gated community?
House for Rent in Bel Air Makati
If one is planning to live in Makati for the short term, then renting a house may be the best option, especially if one is looking for a property located in the middle of everything. Bel-Air Village in this instance offers plenty of options.
One such house available for rent is a four-bedroom four-bathroom home that is listed for PHP 350,000 per month. This fully furnished house comes with a swimming pool, a well-appointed kitchen, a maid's room with its own bathroom, and ample parking space, making it a perfect property for families.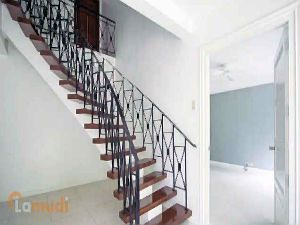 Another such property is a recently renovated house with four bedrooms and four bathrooms. Listed for PHP 270,000 per month, this semi-furnished house comes with a swimming pool, a lanai, a well-manicured garden, and a den. Its master's bedroom even comes with a walk-in closet.
Somewhat more affordable is a five-bedroom four bathroom Bel-Air, Makati house for rent. This unfurnished house comes with a big yard and a garden, which is perfect for your young children. The property's monthly rental rate is only PHP 130,000.
Why Choose Bel-Air Village
Bel Air houses for rent exude exclusivity and suburban ambiance, which is something quite difficult to come across in the very busy city of Makati. This is the reason why many expats and diplomats with families, and even local entrepreneurs and businessmen, choose Bel-Air Village. The place affords them much privacy and security, but at the same time let them live mere minutes away from Makati's exciting and busy commercial and business areas.