Affordable Apartment for Rent in Makati Below 5k
The apartments for rent in Makati below 5k are suitable for working individuals looking for affordable and comfortable housing that is minutes away from prime establishments in Makati. The price of these rental apartments are an affordable alternative to the more expensive condos and dorms outlining the city.
Some 5k apartments for rent are already fully-furnished while some are bare or semi-furnished. Bare units allow renters to bring in their own furniture and appliances to make the apartment cater to their needs. Both fully-furnished and bare units usually come with water, electricity, and air-conditioning.
There are some apartments that offer free use of the amenities along with the rental fee. Amenities usually include Internet, swimming pools, gym and fitness facilities, gaming and KTV rooms, and study rooms.
The apartments for rent in Makati priced below 5k are close to key establishments such as the Makati Medical Center, University of Makati, Glorietta, Greenbelt, Philippine Stock Exchange, and PBCom Tower. There are also many transportation terminals that offer jeepneys, UV Express, and tricycles to renters of these apartments.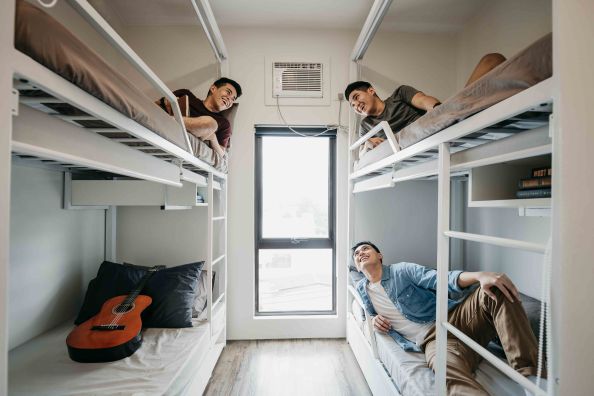 Being the financial capital of the Philippines, Makati doesn't fall short of colossal buildings, bustling streets, and throngs of people walking in and out of the city to make ends meet. The proliferation of Makati's economy has opened up many opportunities for investment and employment that continue to attract investors, tourists, and job seekers flocking into the city.
Makati isn't only limited to its assorted array of industries and corporations that contribute to the city's economic growth. The city is also an ideal residential hub due to the plethora of condominiums, houses, and apartments they offer to potential renters. And while Makati is known for its upscale neighborhoods and lifestyle, there is a wide selection of affordable apartments for rent in Makati that costs below 5k.
The prices of the apartments for rent in Makati cost around Php 2,500 up to Php 4,900. These apartments are very affordable considering they are in Makati, although these prices still can vary depending on where exactly the apartment is located, and whether or not it comes with outdoor amenities such as a pool, backyard, or balcony.
What Would a Renter Expect When Renting a 5k Apartment?
Makati may be known for being an affluent city, but it is possible to rent apartments in Makati for below 5k.
5k apartments for rent in Makati can either be fully-furnished or bare save for basic fixtures and. Fully-furnished bed spaces can either cater to only females or males, although all units usually come complete with water and electricity, and sometimes air-conditioning and Internet. Most of the apartments come in one-bedroom types although there are bunk bed options that allow renters to have one roommate.
There are also some apartments in co-living spaces that offer outdoor amenities such as swimming pools, gym and fitness facilities, parking, movie theater, roof deck lounge with cafe, gaming room, and study rooms.
Why Should a Renter Consider Renting Apartments in Makati, Metro Manila?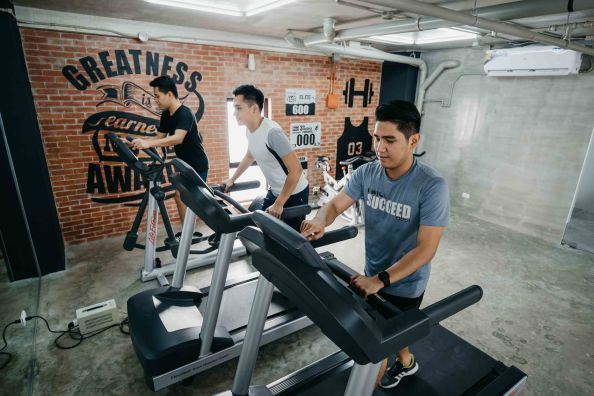 Other than their affordability, these 5-k apartments in Makati neighbor prime establishments that make living in these spaces more convenient and comfortable. Shopping malls around Makati include Glorietta, Greenbelt, SM Makati, The Landmark, Century City Mall, and Power Plant Mall. Makati is also home to educational institutions such as the University of Makati, Centro Escolar University, Far Eastern University, Mapua University, Makati Science High School, Don Bosco Technical Institute of Makati, Assumption College San Lorenzo, and the Ateneo de Manila University School of Law. Makati also offers state-of-the-art medical and healthcare services through their hospitals such as the Makati Medical Center, Ospital ng Makati, Healthkard Hospital, and Saint Clare's Medical Center. Financial institutions include the Philippine Stock Exchange, Asialink Finance Corporation, Makati Finance Corporation, and the Forex Trading Philippines.
All these establishments are accessible through the wide array of transportation modes available in the city. Renters can choose from UV Express vehicles, jeepneys, pedicaps, tricycles, buses, and carpooling or rideshare services to easily access these prime structures. Imagine being within reach from these establishments from the apartments for rent in Makati below 5k.
Work Opportunities in Makati
The Makati Central Business District (CBD) is a hotbed of businesses that offer a diverse range of work opportunities for many. Within its various industries and multinational corporations, Makati offers jobs in IT IT, BPO, customer service, real estate, banking and finance, stocks trading, engineering, construction, healthcare, hospitality, advertising, journalism, human resources, and food management. There are also a handful of manufacturing industries that cater to food, furniture, glassware, cars, and jewelry in Makati.
Other than the Makati CBD, the 5-k apartments for rent in Makati are also close to Bonifacio Global City, the Greenfield District in Mandaluyong, the SM Mall of Asia Complex in Pasay, and Filinvest City in Muntinlupa. These burgeoning business districts also offer a wide array of occupations to job seekers renting apartments in Makati below 5k.