There Is More to Life than Work in Makati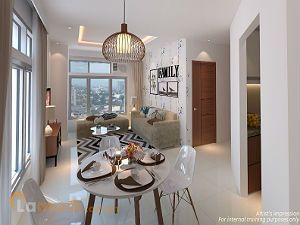 The city of Makati is widely recognized as the most important central business district in the Philippines. While it is a place where companies from various industries hold office, there is more to the city than tall buildings, business transactions, and the weekly rat race.
What started out as a pre-Hispanic settlement in the swamplands near Pasig River, is today is a place of vibrancy and cultural diversity. Apart from the locals and expatriates coming from all over to make a living in the city, many also come here to unwind and enjoy the colorful nightlife.
You Will Never Be Left Wanting
Residents and visitors alike are never left wanting in terms of things to do and see in Makati. As one of the country's most highly developed cities, everything one would need to enjoy the utmost in urban living is easily found here.
The city has never been lacking when it comes to art and culture as it is the location of highly recommended museums. The Ayala Museum features permanent and temporary exhibitions not only by Filipino artists, but also from artists all around the world. The BlueLine Gallery is an art space for the young and contemporary. The Filipinas Heritage Library features many books and other resources on Philippine history.
It is also not all concrete and pavement in this big city. Parks like the Ayala Triangle Gardens and the Makati Park and Garden provide people places to slow down and simply shoot the breeze. The Jaime Velasquez Park and Legaspi Park in particular, are known to be the site of popular weekend markets.
Apartment for Sale: Makati Has a Lot to Offer
Deciding on an apartment in Makati is a sound investment for many reasons. One gets to live in proximity to key areas in Metro Manila. Living in a flat provides more security that living in a house, especially when it is not located in a gated neighborhood. Apartments, like condominiums, are also relatively easier to maintain.
The market for apartments for sale is just as diverse as the city with numerous developments providing interested buyers with a variety of options. Stand-out high-rises in the city are usually located in Legaspi Village, Salcedo Village, Century City, and Rockwell Center. Popular developers include: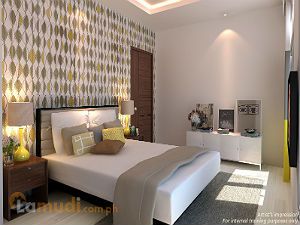 Alphaland Corporation
Shang Properties Realty Corporation
Rockwell Land Corporation
Century Properties
Robinsons Land Corporation
Federal Land Incorporated
ORIX Corporation
Eton Properties Philippines, Incorporated
Avida Land Corporation
Prices can start from as low as PHP 1.3 million for a 21 square meter studio in the Makati Prime Tower Suites, so one does not always have to resort to renting an apartment. Premium flats however, can reach to as high as PHP 110 million for a 500 square meter four-bedroom unit in One Roxas Triangle.