The White Lily of the Southern Metropolis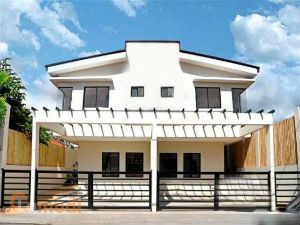 History, heritage, and a healthy environment amidst nature and urban living converge in Las Piñas, a city situated in southern Metro Manila. A city of more than half a million friendly people, Las Piñas is conveniently located southwest of Parañaque City, northwest of Muntinlupa City, east and northeast of Bacoor in the province of Cavite, and southeast of Manila Bay.
Blessed with natural sights of seawater and migratory birds in a renowned critical habitat area, the city has been a center of salt-manufacturing industry in the Metro since the Spanish colonial era. Its annual Water Lily Festival highlights the reputation of Las Piñas as a sustainable recycler of the pesky floating water hyacinth, often mistaken as water lilies that clog waterways, especially within the Prinza River system, blocks drainage systems, and causes floods. A local weaving project converts these water hyacinths to household items and accessories, such as women's bags; hence, brand names like Jacinto & Lirio, which is Spanish for hyacinth and lily.
Places to Go in Las Pinas
For an outdoor adventure, there are many beach and indoor resorts to choose from. You may decide to visit a local conservation area that connects with neighboring Parañaque, called the Las Piñas–Parañaque Critical Habitat and Ecotourism Area (LPPCHEA). Basically, it is a 175-hectare zone comprising of a 30-hectare mangrove forest, a 114-hectare expanse of mudflats and secluded ponds with vegetation, and a coastal lagoon.
LPPCHEA is also a haven for indigenous and migratory birds using the mangrove trees to roost and nest, and the mudflats and beach to feed. The Wild Bird Club of the Philippines has recorded over 80 bird species migrating or staying within the bird sanctuary. Overall, the area serves as a natural barrier against storm surges and high tides, and a catchment area for floodwaters.
For some urban tourist spots, you may check out Yexel's Toy Museum for the kids and the kids at heart, or visit the heritage-laden Sarao Motors jeepney factory. You may also want to check out the iconic Spanish-era Bamboo Organ inside St. Joseph Parish Church.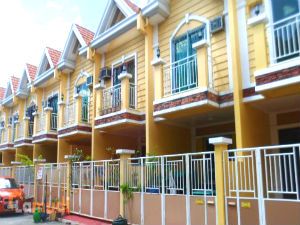 Townhouse for Sale: Las Pinas Real Estate
Half of the city's land area is residential while the other half has been allocated for commercial, industrial, and institutional purposes. The 16-storey residential Almanza Metropolis is said to be the first high-rise building in the city with more to follow and rise. These include Robinsons Place Las Piñas and the four-tower 15-storey South Residences at SM Southmall along Alabang–Zapote Road, an easy access to the South Luzon Expressway between Muntinlupa and the Manila–Cavite Expressway or CAVITEX.
However, if one is looking for a Las Pinas townhouse house for sale, Vista Riva Royale and other areas from Talon Dos to Talon 3 or Talon 5, offer three-bedroom townhouses available for easy living and access for a little over PHP 3 million. There are other more affordable townhouses for sale in Las Pinas as well, worth a little over PHP 2.5 million, including some in the SM Southmall vicinity. Right within Verdant Acres subdivision is a townhouse available for around PHP 1.8 million.