LAS PINAS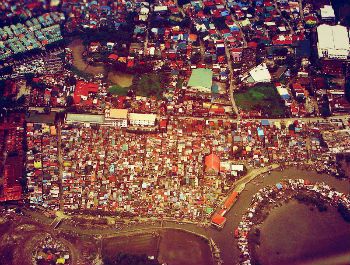 One of the cities that have been included in the "Clean and Green Hall of Fame" by the Philippine government, the city of Las Piñas is a rapidly urbanizing district in the National Capital Region (NCR). Encompassing a land area of approximately 12.62 square miles and a population of 552,573, it is one of the sixteen (16) districts that make up the capital.
Previously a fishing port, this coastal town used to be a part of Cavite, and was mostly known as a salt producer especially during the Spanish era due its close proximity to Manila Bay and numerous salt evaporation ponds. It was also during this period that the famous Bamboo Organ, which can still be found today inside the St. Joseph Parish Church, was built.
In 1901, the city was separated from Cavite, and was included in the newly created Rizal Province. Then just two years later, it was decided that the city would become a part of Parañaque instead. It was actually only in 1997 when the city officially became a city of Metro Manila.
THE CITY OF LOVE AND PROGRESS
From a small town that used to only have 1,200 dwellers, the city of Las Piñas is now one of the most advanced and progressive cities nationwide. It was honored with the prestigious 500 Roll of Honour of the United Nations Environment Programme (UNEP) making it the very first municipality in the country to earn international recognition. It has been distinguished as one of the most peaceful cities for three years straight. All these achievements have given it the nickname: The City of Love and Progress.
The location of the city may be in the southern part of the capital, but it can still be easily accessed via major roads, such as: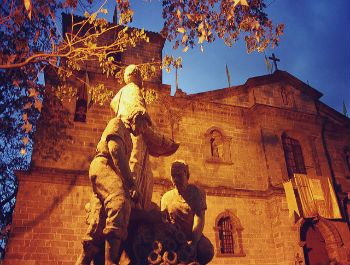 Aguinaldo Highway
Circumferential Road 5 Extension, more commonly referred to as the C-5 Extension
Manila-Cavite Expressway
Quirino Avenue
This makes traveling to other parts of Metro Manila, as well as the neighboring provinces easy. For people interested in staying in the district however, the city offers a lot of lifestyle and commercial complexes for both leisure and business purposes.
SM Southmall which is the 5th largest shopping mall in the the country
SM Center Las Piñas
Starmall
Puregold Las Piñas
Evia Lifestyle Center
Robinsons Place Las Piñas, which is still under construction
With half of the city solely residential, and the other half commercial, the city of Las Piñas is definitely an ideal place to buy property for whatever purposes. This city is a welcome respite from the congestion of other centrally located districts in the region, while still offering the same metropolitan lifestyle to its residents and business investors.
Photographs from Wikipedia and Cealwyn (Flickr)