Apartment for Rent in Las Pinas 5k
5k price range is budget-friendly and good for people who just started to find work opportunities in the area. This is also a good offer for students who are currently studying in Las Piñas and have a tight budget.
Apartments within the 5k price range come fully furnished already and is available for 1 person per bedroom.
The apartment is a townhouse type while being situated inside a subdivision. Water and electricity already included but association dues will be equally divided among renters.
Schools, malls, supermarkets, transpo hubs are all in one route and are accessible in one jeepney or bus rides. Transpo hubs are located along the main road making it easier to access to the residents and visitors of the city.
Apartment for Rent in Las Piñas, Metro Manila for 5k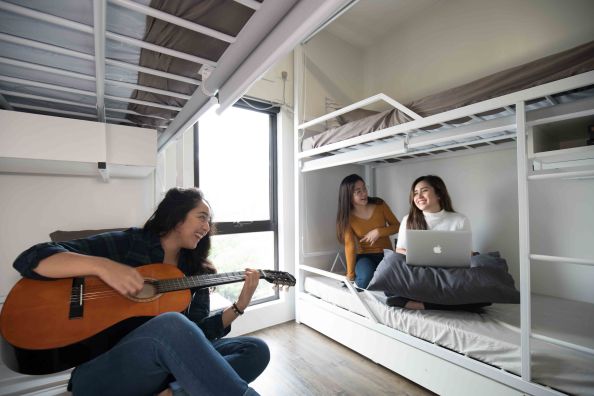 Las Piñas has been rapidly growing into becoming a residential-commercial center in Metro Manila. From being a fishing village before, it has evolved to become the Philippines' top salt producer in the early 70s and now a thriving metropolitan center. Las Piñas is bounded by urbanized cities like Parañaque, Muntinlupa, fast-growing cities like Imus and Bacoor Cavite, and the scenic Manila Bay by the northwest. Most of Las Piñas' land area has been transformed into a residential zone while the remaining function for commercial, industrial, and institutional purposes. Big subdivisions like BF Homes, BF Resort, Pillar Village are situated here. More condominiums started to grow in number as well.
Las Piñas is also known for its large shopping mall - the SM Southmall located along Alabang-Zapote road. Many schools are also found along the area attracting people mainly students, small-scale businesses, and job seekers. Fortunately, there are affordable rentals offered in the city that are within one's budget. The prices for an apartment for rent in Las Piñas range from Php 1,800 up to Php 5,000.
What would a renter expect when renting a 5k Apartment?
Apartments within the 5k price range come fully-furnished and accommodate one person per bedroom. The apartment is a townhouse type usually situated within a subdivision which gives tenants a homey and secured feeling. Water and electricity are available while monthly association dues are equally divided among the renters. Common areas such as the living room and bathroom can also be used among the tenants.
Why should a renter consider renting an apartment in Las Pinas?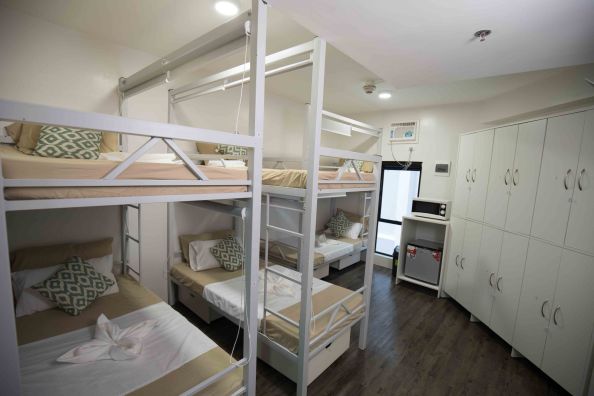 Apartments in Las Piñas are accessibly located surrounded by banks and fast food and restaurant chains which provide tenants and residents their necessities. It is also notable that supermarkets and malls in Las Piñas are just a jeepney ride away as they are all positioned along the Alabang-Zapote Road.
Transportation is not a problem in Las Piñas as terminals are found along the main roads. Jeepney and UV Express terminal is located within SM Southmall's public transport terminal. This terminal is mainly for professionals traveling to Makati and Cavite. Buses are also one of the primary modes of transportation found in Las Piñas with routes usually going to Manila. P2P buses started rolling out as an additional mode of transportation for those visiting and going to Makati.
Another notable factor with Las Piñas is that colleges like the Philippine Merchant Maritime Academy University of Perpetual Help Dalta are also located here attracting more students, professionals, and small-scale businesses to the city. Thus, the demand for apartments for rent within at least 5k increases.
Work Opportunities in Las Piñas, Metro Manila
Las Piñas being composed mainly of residential areas is a good setting for small-scale businesses and emerging start-ups. These kinds of businesses also pose good opportunities for students who would like to be more productive and generate additional income while studying.
Aside from this, its transformation into an urban center, its proximity to Manila, and the ease of transportation are a big advantage for the city to attract businesses and investors. Creating more work opportunities are endless. Malls, lifestyle centers, and even BPOs are starting to grow in the area giving more opportunities for those into sales and telemarketing.
The city also offers livelihood programs and training to ensure its residents have employable skills.
These opportunities attract people to reside or find a place in Las Piñas. Fortunately, there are apartments available for rent within a 5k budget that offers you not only a good deal but also a sense of security.