Affordable Options for Homebuyers on a Budget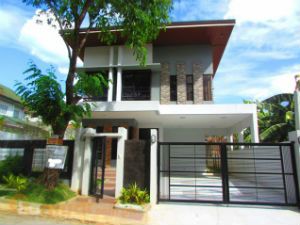 Due to the real estate boom in the Philippines, property prices have risen. Many areas in the country now have properties for sale that are well beyond the reach of average Filipino homebuyers. This is why foreclosed properties are fast becoming the next viable alternative for aspiring homeowners who want to pay for less.
Instead of going for brand new properties offered by real estate developers, ones that were previously owned that are now in the possession of banks and other financial institutions offer more affordable housing options. Banks, lending institutions, brokerage firms, and government agencies, such as the Home Development Mutual Fund (Pag-IBIG Fund) have foreclosures in their asset portfolios that they offer at much lower prices. Due to their attractively low prices, even investors are cashing in on these properties for sale by flipping them and turning them into rental real estate.
The Path to Homeownership and Wealth
As real estate experts continue to think of smart ways to harness landholdings stakes, foreclosures are now deemed not only an affordable substitute for home hunters, but are also treasures hiding their glamour. It can of course, be tricky and risky if you are not well-versed in the feild or real estate to go for forclosed properties for sale. Metro Manila for example, has many to offer, but you will still need to go through a process before your investments turns into a goldmine. However, armed with proper information about foreclosed properties, you might just spot an excellent deal, and earn yourself a house or good deal of income.
Foreclosed House and Lot for Sale in Metro Manila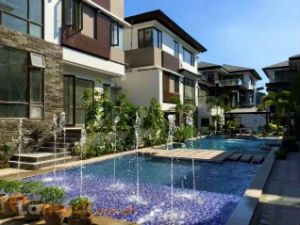 There are a myriad of foreclosed house and lots available in Metro Manila. This can be advantageous for property hunters because the current market value of properties in Metro Manila is already very high. As a homebuyer, if you have a specific budget, but you are still aiming towards living in the country's capital, then this property type is the way to go.
As the most dynamic real estate market in the country, one can find many affordable foreclosed properties for sale in Metro Manila, ranging from houses and townhouses in fringe areas to condos within townships and mixed-use developments. However, as a homebuyer who is considering buying these kind of properties, make sure to arm yourself with useful information on how to go about the process.
Remember that these kind of properties may not always be in good shape. Some may only need minor repairs, but there are others that require major renovations. This is why a thorough inspection of the property is recommended. As they always say when selling foreclosures, these properties are sold on an "as is, where is" basis, so due diligence should always be practiced.