Taking Part in Metro Manila's Thriving Economic Scene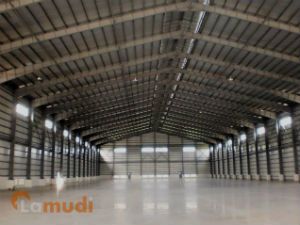 Businesses needing storage space often look to warehouses for rent in Metro Manila. After all, the nation's capital region has everything needed for a business thrive from manpower to a central location, so it make sense to also have storage facilities in the area.
The latest figures from the Philippines Statistics Authority reveal that there are around 12.8 million Filipinos living in Metro Manila, making it the second most populous region in the country.  As the economic center of the country, Metro Manila accounts for more than a third of the Philippines' gross domestic product. As of 2012, the employment rate in the national capital region sits at a robust 89.6%.
A study by the Brookings Institution in 2014 said trade and tourism make up 31.4% of the Metro's industry output, while business and finance accounts for 28.6%. Local and non-market output holds 15.6%, followed by manufacturing's share of 12.5%. :
Prime business districts abound in Metro Manila. These commercial centers are where most of the developments and business establishments are concentrated. The city of Makati is Metro Manila's premier business and commercial center, and is home to multinational corporations as well as the biggest business process outsourcing companies.
Then there is also the Bonifacio Global City (BGC) in Taguig, which is the newer among the major business districts. Once a military base, BGC is now a major commercial and financial center teeming with tourist attractions, high-end retail shops, towering skyscrapers, and affluent residential projects.
Ortigas Center, the major business district shared by Mandaluyong and Pasig, is similarly as established as the Makati central business district, and features a number of shopping malls, as well as financial and national institutions. Some notable firms which have set up their headquarters in Ortigas are the Asian Development Bank, the Banco De Oro Bank, San Miguel Corporation, Jollibee Foods Corporation, and the Manila Electric Company.
Where to Find A Warehouse for Rent in Manila
There are plenty of warehouses available for lease in the Metro. A lot of them are in Pasig, Quezon City, Valenzuela, and Taguig.
A warehouse in Quezon City that spans 1,250 square meters can be rented out for PHP 380,000 monthly. This property is located in Libis, near the C5 Road.  It is a high-ceiling warehouse that is accessible to container vans and trailer trucks.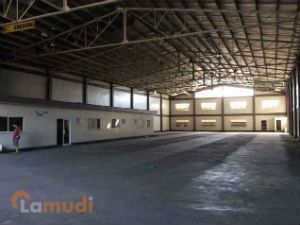 If you require or prefer a two-storey warehouse, there is one in Bagong Ilog, Pasig. This, however, is for businesses with modest space needs, as it has only a total of 200 square meters of floor area, and is available for PHP 50,000 per month.
In Taguig, there is a massive brand new warehouse located near the C6 highway. The 3000 square meter space is currently available to rent for PHP 700,000 per month. Those with even more extensive storage requirements on the other hand, can look to a 6,500 square meter warehouse in Novaliches, which included in its PHP 1.3 million monthly rent, has a staff house and a two-storey office space.
Perhaps the cheapest warehousing spaces can be found in Valenzuela.  As much as 3,600-square meters worth of warehouse space inside a guarded compound can be rented for only PHP 600,000.
Businesses looking for a warehouse for rent in Manila should consider the location of the properties and the benefits available in certain areas. There are cities in the capital that offer more affordable deals than those cities near core business districts. The key is to find the right balance between the rental rate and the property's location.