Condo For Sale in Caloocan below 2 Million
Condominiums for sale in Caloocan below 2 million are affordable and offer flexibility to homebuyers in terms of paying monthly dues and other fees.
Condos for sale below 2 million have everything you've wanted. From the security of the establishments and amenities offered for you to have a time quality with your family.
Other than the affordability offered, condos in Caloocan are close to prime establishments that make living more convenient and comfortable.
Caloocan has been named as the fifth largest economy in the country because of its city's productivity that leads the local employment rate stable.
Caloocan City, Metro Manila as the Ideal Location to Buy a Condominium Below Php 2 Million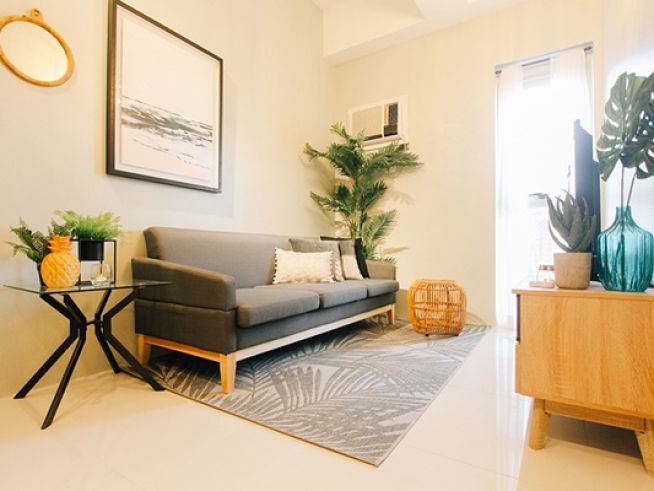 With its most strategic location at Caloocan City, the available condominium for sale is a perfect choice for you and your family. Right in the heart of the city, you can get easy access to school, transportation hubs, hospitals, shopping centers, and churches. You are also within easy reach to major central business districts like Manila, Quezon City, Makati, and Ortigas Center.
Affordable condo unit for sale in Caloocan City, Metro Manila below Php 2 million
Condos for sale in Caloocan are generally affordable, with a price ranging from Php 1 million to Php 2 million. Units like these are designed to provide the luxury of living in the bustling city of Caloocan. Getting your dream property is easy and hassle-free, giving you a chance to live in prime areas where everything that matters can be a short ride away.
You can have a family bonding experience with amenities that are open to all residents. Enjoy your swimming experience at the swimming pool, have time with kids at the indoor park and kids' playground, or enjoy the company of your partner by walking on the paved walkways. Everything that you are looking for is worth investing in a condominium with these amenities.
What should you expect when buying a Php 2 million condo?
In Metro Manila, condominiums are becoming the most in-demand residential type for homebuyers mainly because of its location and accessibility to prime investment opportunities in Caloocan.
The city has various shopping malls and hypermarkets including Puregold Maypajo, Victory Central Mall, Puregold Monumento, Araneta Square, Uniwide Warehouse Club Monumento, SM Hypermarket Monumento, and SM Center Sangandaan which are in Monumento area within the south.
Why should home buyers consider when buying condominiums in Caloocan City, Metro Manila?
In case you are searching for a nostalgically noisy, hustler-filled, fast-paced city in Metro Manila, Caloocan is the perfect place. Found just toward the north of the Metro Manila area and with over 1.5 million residents, Caloocan embodies the true meaning of an urban city.
Between the sky-high structures, traffic jams, and crowded streets, there is still an abundance of cultural gems to be found in Caloocan City. Here is a list of place one can discover in the solid wilderness of Caloocan City:
Sto. Niño De Pajotan Festival
Luzviminda Resort
Green Paddle
Taoist Temple
Mister Kabab
SM Center Sangandaan
The Chinese Cemetery
La Loma Cemetery
University Of Santo Tomas Museum
San Roque Cathedral
La Mesa Watershed
Gubat sa Ciudad Resort, and
Bonifacio Circle Monumento
Caloocan's 10th Avenue is notable for the motorcycle spare parts dealers and a group of motorcycle dealers. Among the major and well-known streets are P. Zamora and Mabini Street. Numerous banks have branches within the city such as:
Banco de Oro
Metrobank
East West Bank
Chinabank
Bank of the Philippine Islands
Grace Credit Cooperative, and many more.
Investment opportunities in Caloocan City, Metro Manila
The City of Caloocan ascended to a higher position and secured the 5th spot in the Economic Dynamism category of the National Competitive Index (NCI) which is a gauge for powerhouse cities.
In taking the said spot, Caloocan bested different urban areas that are known for their blasting economies, generally connected with activities that make stable development of business and industries and higher employment like Cebu, Davao, Pasay, Pasig, and Taguig.
Work opportunities in Caloocan City, Metro Manila
In 2016, the city was additionally acknowledged for posting the second most local economic growth in the nation and for being the second city in the Philippines with the most extensive and developed road network.
Likewise, Caloocan recorded the third-lowest cost of living and the fifth-largest economy in the country. As indicated by the National Competitiveness Council-Philippines (NCC-P), productivity was achieved by matching the output of the local economy with local resources that makes the city of Caloocan end with a higher employment rate.