Condo For Sale in Caloocan below 1 Million
Most of the condos for sale in Caloocan priced below 1 million are suitable for budding families and professionals looking for affordable vertical residentials close to prime locations in and out of Caloocan.
Condos in Caloocan worth 1M come with basic fixtures, with a handful being fully-furnished and ready for occupancy.
Caloocan City is home to many premier private and public schools, hospitals, shopping malls, and transportation hubs that promote convenience and accessibility to homebuyers of the condos for sale in Caloocan below 1 million.
Caloocan is also home to thriving businesses in manufacturing, hospitality, construction, engineering, retail, and healthcare. Many of the 1-million condos for sale in Caloocan are also close to thriving business districts such as the Quezon City Business District, Araneta City, Eastwood City, Makati Central Business District, and Greenfield District in Mandaluyong.
Caloocan City as the Ideal Location to Buy a Condo Below 1 Million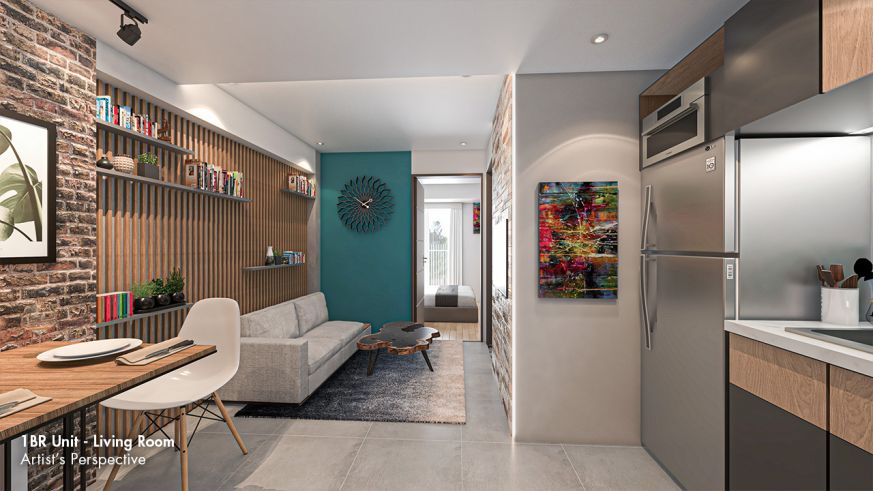 Historically, Caloocan used to be part of a lowland area near the town of Tondo and Tambobong in Manila. The city is perhaps most well-known for being the center of the meetings and activities of the KKK, or the Katipunan. In one of the houses in Caloocan, Andres Bonifacio held secret meetings with his fellow Katipuneros which then led to the onset of the Philippine Revolution.
Aside from its historicity, Caloocan is also a flourishing hub of various industries, commercial strips, and educational institutions that contribute to the city's economy. Likewise, these establishments have heralded the growth of Caloocan as a viable residential area for budding families and young professionals. Such examples are the condos for sale in Caloocan below 1 million.
Affordable Condo for Sale in Caloocan, Metro Manila Below 1 Million
The condos for sale in Caloocan are relatively affordable, with options ranging from Php 900,000 up to Php 980,000. Some condo units cost exactly Php 1 million, although the prices can still vary depending on the location of the condominium and the amenities that come with it.
The 1-million condos for sale in Caloocan are perfect for newly-wed couples and young professionals who are looking for affordable condominiums close to many prime establishments.
What Would a Buyer Expect When Buying a 1-Million Condo?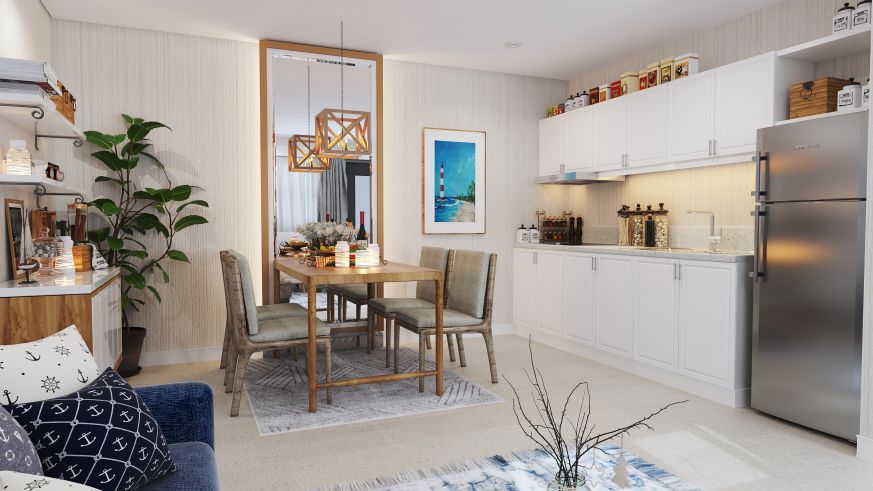 Most of the condos for sale in Caloocan City priced at Php 1 million are bare save for basic fixtures and amenities, although buyers can still find a fully-furnished condo worth Php 1 million. The units usually come with complete utilities, and the buyer has the option to install Internet connection, as well as bring in their own furniture, decor, and appliances to refurbish the unit.
Buyers will also get free use of the recreational amenities such as swimming pools, gym and fitness facilities, lounges, patios, garden areas, gaming rooms, and playgrounds. Spacious and comfortable units, as well as resort-like amenities, are yours along with the condos for sale in Caloocan below 1 million.
Why Homebuyers Should Consider Buying a Condo in Caloocan, Metro Manila
Due to its historic past, Caloocan is home to sites such as the Bonifacio Monument in Grace Park and the San Roque Cathedral. These historic markers are located close to EDSA, which is why homebuyers can conveniently access other cities in Metro Manila through Caloocan's wide array of transportation hubs. The city is serviced by jeepneys, UV Express vehicles, taxis, and the LRT-1 5th Avenue Station that transport passengers in, out, and within the city's borders.
Aside from the wide array of transportation modes in Caloocan, homebuyers will also be close to prime establishments scattered throughout the city. Educational institutions in Caloocan include the University of Caloocan City, Caloocan National Science and Technology High School, Caloocan City Science High School, Amparo High School, Holy Infant Montessori Center, and the Notre Dame of Greater Manila. The hospitals in Caloocan include the Our Lady of Grace Hospital, Martinez Memorial Hospital, Acebedo General Hospital, and Nodado General Hospital. Caloocan is also home to shopping malls such as the Victory Central Mall, North Mall, Araneta Square Mall, SM Center Sangandaan, Zabarte Town Center, and Red Square Mall.
All of these establishments and transportation hubs are easily accessible from the condos for sale in Caloocan for 1 million and below.
Investment Opportunities in Caloocan
The 1-million condos for sale in Caloocan also offer investment opportunities to its homebuyers. Condos can be converted into second homes as a safe refuge for homebuyers and their families.
Homebuyers may also lease their condo units as staycation homes or for longer-term rentals for tenants who want to live within the city. Condo owners get a passive investment while providing comfortable homes for renters through their condos for sale in Caloocan below 1 million.
Work Opportunities in Caloocan City
Caloocan City also offers a wide array of work opportunities to its residents and to homebuyers looking for 1-million condos for sale in Caloocan. Jobs await in engineering, construction, manufacturing (clothing, furniture, beauty products, food, and accessories), hospitality, printing services, general services, education, and healthcare industries.
The location of these condos close to EDSA also allows homebuyers to seek work opportunities in booming IT and BPO hubs located in Quezon City, Makati, and Mandaluyong. These cities also offer employment positions in the country's leading financial and corporate institutions. Homebuyers can further maximize their condos for sale in Caloocan below 1 million by taking advantage of the location of their units and its nearby establishments.