The Center of the Philippines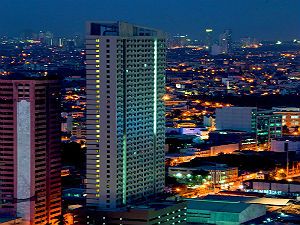 Metro Manila is THE megacity. Composed of 16 cities and one municipality, the area is also known as the National Capital Region, has a rich history, culture, diversity, and urbanization compressed into 636 square kilometers worth of land. It may not be the geographic center of the country, but it is the central location for practically everything.
The metropolitan's official population stands at just under 12 million, a testament to how it is indeed the center for economy, education, and leisure in the Philippines. While the precolonial province was a residential and trading location for locals and visitors from nearby countries, the present Metro is similar in the sense that people from all over the Philippines and the world converge in the area to pursue different opportunities.
It should come as no surprise that so many people want to live in this vibrant and dynamic region. As a result, the region has had to keep up with the ever-increasing demand for housing. If you're one of the many people who want to live here, or if you already live here and are looking for another place to stay, then you should consider an apartment for sale in Metro Manila.
Metro Manila Is the Place To Be
Metro Manila is the place to be when it comes to big business and high-level education. It is also the main seat of politics in the Philippines, with Malacañang Palace and the Supreme Court of the Philippines located in the city of Manila. In spite of its busy pace, the region also has areas that allow one to slow down and appreciate its cities for what they are.
For a dose of history and culture, one can catch a show or an exhibit at places like the Cultural Center of the Philippines in Pasay City or take a tour of the National Museum in Manila. On the other hand, places like Ayala Center in Makati or the Bonifacio High Street in Taguig provide retail and leisure experiences like no other.
There's an apartment for sale in Metro Manila to accommodate your every need, whether that be living near your place of work or wanting to be in the center of the action.
Apartment for Sale in Metro Manila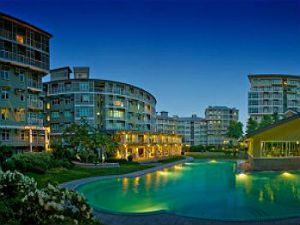 Why rent an apartment when you can buy one instead? Similar to how the region's cities are numerous and each one's features are diverse, there are a variety of options for those who want to buy a flat in the Metro. Due to the high demand for housing, apartments have become very common in the region, and one can easily find an apartment for sale in Metro Manila that meets both their specific living and financial requirements. For example, a two-bedroom corner unit at Tribeca Private Residences in Muntinlupa would only cost you PHP 3.5 million. It would also already come with amenities like WiFi, laundry, dry cleaning, and concierge services.
Those who need more space, on the other hand, can go for a unit in a rowhouse or duplex apartment. More similar to a house than a condominium, it allows one to have some yard space, multiple bedrooms, and parking space. A two-story unit in Betterliving, Parañaque would be around PHP 4.5 million per unit, providing a significant amount of living area while being more affordable than a full-on house and lot.
Metro Manila is a fast-paced region and buying an apartment for sale in Metro Manila is one of the better ways to get the most out of what it has to offer. Significantly more affordable than the traditional houses and lots, apartments also provide relatively better proximity to key commercial districts, while providing adequate living space, not to mention amenities not usually found in houses within subdivisions and gated communities.
Frequently Asked Questions

Is there a cheap apartment for sale in Metro Manila below 5 mil?
Yes, there are over 34 apartments for sale in Metro Manila below 5 mil. The convenience you get from living in an apartment in Metro Manila is well worth the price.
Is there a bed spacing apartment for sale in Metro Manila?
Yes, you can find about 9 bed spacing apartments for sale in Metro Manila. Bed spacing facilities are a great source of income.
Is there a 3-bedroom apartment for sale in Metro Manila?
Yes, you can find over 24 3-bedroom apartments for sale in Metro Manila. You can either rent out the other bedrooms to make a substantial income, or you can live here with your growing family.