Making a Wise Decision: Renting a Lot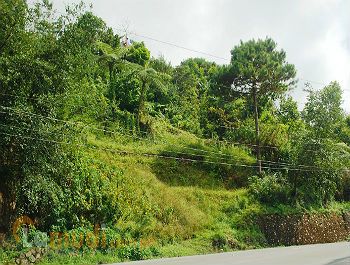 One real estate aspect that is yet to gain popularity is a lot for rent. A lot for rent provides various opportunities, especially for investors. Although it may seem like renting land is limiting in terms of how you can use it, there are actually various advantages, such as not having to pay land taxes. And contrary to many people's beliefs, you can actually build your own structure in a lot for rent; you just have to find the type of land that suits your needs.
A land lease may also refer to an agreement allowing a person to purchase a home or commercial property without having to purchase the plot it sits on. Instead, the owner pays rent to the landowner. This often occurs when landowners want to profit from their acreage without having to develop it. It is also common in countries such as the Philippines, where the constitution restricts land ownership by foreigners.
Nearby Establishments
Lots for rent are available almost everywhere in the country. Whether you're looking for a commercial lot, residential lot, or agricultural lot for rent, these are located near prime establishments.
For residential lots, these are often near schools, hospitals, and supermarkets. For commercial lots, you can find them in and around business districts, schools, hospitals, and other establishments. Agricultural lots, on the other hand, are located mostly in provincial areas. Since industrial lots require a big space, these are located outside crowded areas and are usually in the outskirts of a residential area.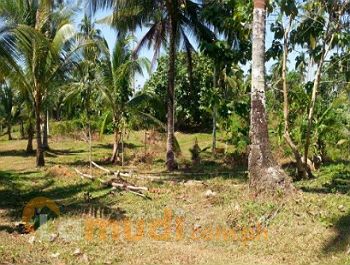 Average Prices of a Lot for Rent
The average rental rate of residential lots above 1,000 sqm in the Philippines starts at PhP 190,000, while industrial and commercial lots above 4000 sqm range from PhP 360,000 to PhP 2 million. Also available are mixed-use vacant lots with an average rental rate of PhP 50,000.
Why Rent a Lot
There are times when a lot for rent becomes more efficient and practical than buying. You may not be ready to fully invest in a lot and take complete responsibility for it. While there are many arguments for buying, there are reasons why it is better to rent as well.
A lot for rent can reduce your overall development costs by a substantial amount. Since land acquisition is not part of the cost equation, the money can be spent elsewhere. When you want to retain your mobility, short-term leasing becomes a better alternative as well. You are not tied to the property, especially when you have plans of relocating for whatever purpose in the future. There are tax benefits to it as well. Property tax obligations remain with the owner and not the tenant. You would still, however, need to pay tax on the establishment that you have built on the lot. An important advantage to leasing, especially when it comes to an agricultural lot for rent, is the possibility of terminating your contractual agreement. Since farming is often a seasonal activity, renting permits a farmer to maximize the useful period without having to worry about what to do with the land later.
There are various options for rentable lots in the Philippines. There are available undeveloped commercial spaces, residential lots, farmlands, and beach lots. In Metro Manila, most of these are situated in prime locations, like along the national highway and near shopping and commercial centers. If you are looking for something quieter, you will have to look outside the capital. Typically, there are several options for a lot for rent available in areas such as General Trias, Zamboanga Del Norte, and Tawala Panglao.
Work and Investment Opportunities
Hailed as one of the strongest performing economies in Asia today by Deutsche Bank, the Philippines is a country where the property market continues to diversify year after year. The country's robust domestic consumption and infrastructural improvements are some of the reasons behind the successful real estate market. The demand for office space, residential properties, and retail establishments continues to appreciate, almost parallel to the upward trend of the nation's gross domestic product.
Frequently Asked Questions
Is there an agricultural lot for rent?
Yes, there are various agricultural lots for rent. These lots can be used for anything from produce growing to livestock grazing.
Is there a beach lot for rent?
Boasting some of the most beautiful beaches in the world, you can find beach lots for rent.
Is there a cheap lot for rent below 10k?
Yes, you can find hundreds of lots for rent below 10k. You don't have to pay an exorbitant amount of money to rent a lot, as these options clearly demonstrate.