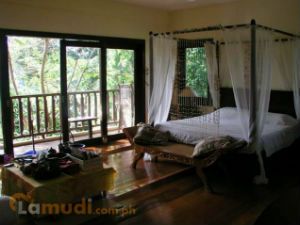 Laguna Province's Answer to Makati City
Santa Rosa City in Laguna is known by many names. It is often called the "Makati of Laguna" or the "Makati of the South," owing to its progressive local economy. Some also call it the "Motor City of the Philippines," as it is host to multinational automotive giants, including Nissan, Toyota, Honda, and Mitsubishi, which together contribute 95 percent of the Philippines' automotive production.
Whatever you may want to call the city, which incidentally is the CALABARZON Region's richest city in terms of annual gross and net income, Santa Rosa is one of the most preferred locations to find a home, especially for those working in Metro Manila, owing to its proximity to the Philippine capital.
This is one reason many of the country's largest real estate developers have chosen the city as the site of some of their most high-profile developments, including Ayala Land, Cathay Land, Eton Properties, and Greenfield Development. These projects, being integrated, mixed-use developments, have gated enclaves or residential subdivisions with them, which offer plenty of Santa Rosa houses for rent.
Choose a House for Rent: Sta Rosa Laguna Has Many
Although buying makes perfect sense for most people, given the city's many residential real estate offerings, choosing houses for rent in Santa Rosa offers a number of benefits, chief of which is the flexibility. Because the city is home to many residential subdivisions, it offers plenty of options for different people with different budgets.
One such residential subdivision is Avida Parkway Settings Nuvali, which as its name suggests, is situated in Ayala Land's massive mixed-use project Nuvali. Houses for rent in this part of the city usually come with three bedrooms and a garage big enough for two cars. The monthly rental rate is typically not more than PHP 30,000.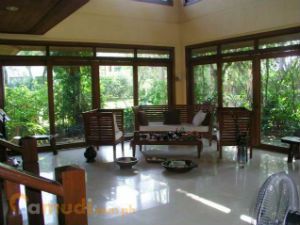 Another subdivision that offers a house for rent in Sta. Rosa, Laguna is Pramana Residential Park. Located inside Greenfield City, it is a high-end gated community with houses that are slightly pricier at monthly rental rates of at least PHP 80,000.
However, a Sta. Rosa, Laguna house for rent is not only found inside gated communities developed by the country's largest real estate developers. The city's Poblacion and Balibago areas offers plenty of homes that are close to good schools, shopping malls, hospitals, and even the city's famed Enchanted Kingdom, the Philippines' most well-known theme park.
Renting a house in this city enables any family proximity to many amenities. Residents will have great access to the South Luzon Expressway, which in turns makes driving to Metro Manila fast and easy. One can live close to the capital, yet be far enough from its hustle and bustle.