The average price of a house and lot for sale in Sta. Rosa, Laguna is ~PHP 7,280,000 or PHP PHP 66,200 per square meter.
There are 10 shopping malls and community shopping centers in Sta. Rosa. The most well known are SM City Santa Rosa, Robinsons Place Santa Rosa, Ayala Malls Solenad, and Paseo de Santa Rosa.
Sta. Rosa, Laguna has seven hospitals and healthcare institutions accredited by the Philippine Health Insurance Corporation (Philhealth). These include New Sinai MDI Hospital and Medical Center and Santa Rosa Hospital and Medical Center.
There are 107 private schools that offer primary and secondary education in Sta. Rosa, according to data from the Department of Education.
The Investment Capital of Southern Luzon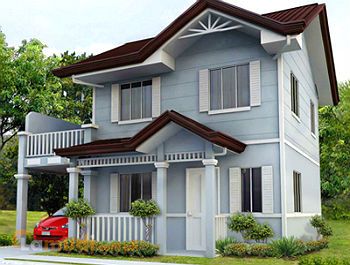 The city of Santa Rosa is one of several first-class cities comprising the province of Laguna. Like most cities in the Philippines, it had humble beginnings as a town, and at one point was part of a larger district before establishing its independence.
Situated 38 kilometers south of Metro Manila via the South Luzon Expressway, the city serves as the ideal suburban residential community outside the Metro, where you can find plenty of affordable houses and lots for sale. The city is recognized as the "Investment Capital of South Luzon" and is also sometimes called the "Makati of the South" because of its progressive economy.
An Ideal Place to Live In
Many call Santa Rosa home because of the many work opportunities available in the city. It is most recognized for being the location of manufacturing facilities for food and beverage companies, such as Monde Nissin Corporation and The Coca-Cola Company. Automobile companies Toyota, Nissan, Honda, and Ford are also based here.
The city has over 172 residential subdivisions accounted for as recent as 2012. Many of these areas are primarily situated in the northern portion of the city near Laguna de Bay. While the upper half of the city has mostly been residential, new developments have resulted in the emergence of industrial zones for small and medium enterprises in its other parts. The city is also widely known for being the location of Enchanted Kingdom, the country's most popular amusement park.
House for Sale in Sta Rosa Laguna Philippines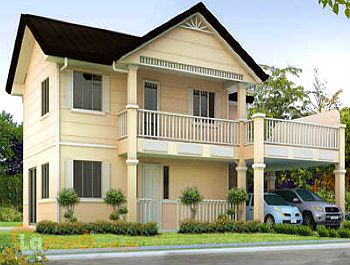 Typical of a city in Laguna, Santa Rosa features numerous house and lots. The province's flat lands have allowed for most developments to go the route of housing instead of condominiums, providing those with the intent to buy a house in the city with a number of viable options.
Common Santa Rosa houses for sale include a three-bedroom townhouse with a total living area of 72 square meters in Laguna Bel-Air, which costs roughly PHP 2 million. A two-bedroom house situated in Chestnut Grove would have an asking price of PHP 770,000. As evidenced by these examples, owning a house in this city is very affordable.
One of most noteworthy real estate projects to emerge in this city is Ayala Land Corporation's Nuvali, a massive townwhip that Santa Rosa shares with Cabuyao and Calamba. Within this township are not only available condominiums, but also lots for sale and owner-built homes in gated communities developed Ayala subsidiaries: Ayala Land Premier, Alveo Land, and Avida Land.
As a city that offers so much in terms of employment opportunities and standard of living, it is not surprising that plenty of real estate options are available to home buyers. There are many quality properties to chose from making a house in Sta Rosa, Laguna an easily attainable dream.
Frequently Asked Questions
Is there an affordable house and lot for sale in Santa Rosa below 5M?
Yes, you can find over 83 affordable houses and lots for sale in Santa Rosa below 5M. Despite their affordability, these properties don't skimp on quality and accessibility.
Are there any houses and lots for sale in Santa Rosa with a swimming pool?
Yes, there are around 144 houses and lots for sale in Santa Rosa with a swimming pool. If you live an active lifestyle, then a swimming pool in your house is a must.
Are there any foreclosed houses and lots for sale in Santa Rosa?
Yes, there are more than 42 foreclosed houses and lots for sale in Santa Rosa. Although a Santa Rosa house is already quite affordable, you can stretch your budget even further by investing in a foreclosed house and lot.