Buying Property in Laguna's Big Little City
The city of San Pedro is one of the smallest in terms of land area in the province of Laguna, yet continues to be one of the biggest in terms of population. This is a testament to the many opportunities presented by the city's continued economic growth and social progress.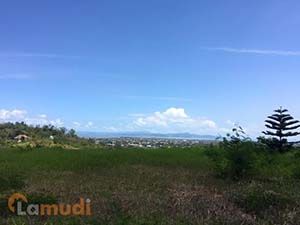 San Pedro was formerly a rural municipality supported by agriculture. It became a city in December 2013, as a result of its continued evolution into an industrial, commercial, financial and residential center for not only Laguna but also for the surrounding provinces. Private banks, factories, restaurants, supermarkets, department stores, and educational and medical establishments line the cityscape and contribute to its increasingly urban vibe.
Amidst the hustle and bustle is the city's annual Sampaguita Festival, honoring the once-thriving local industry centered on country's national flower, which is currently enjoying a steady renaissance and is proof that San Pedro is just as steeped into its history as it is with its growth.


Here are some lots for sale in San Pedro, Laguna
To cater to the city's increasing residential population and its transient workforce, an abundance of real estate developments have risen in San Pedro, which has resulted in a real estate market that offers options suitable for a variety of users and finances.
Among these properties currently on the market is a 300-sqm prime lot in Block 3, Lot 13 at South Peak Subdivision. It is located near San Pedro Exit and MCX SLEX, and offers easy commute to and from Alabang Town Center, Greenfields, Nuvali, Tagaytay, Makati, The Fort and Ayala. It is available for P3,545,000.
Another is a foreclosed property offered by the My Saving Grace Realty & Development Corporation featuring 6738-sqm of total area and is currently priced P80,860,000. Also offered by the My Saving Grace Realty & Development Corporation is a foreclosed property featuring a land area of 50-sqm that is currently for sale for only P150,000.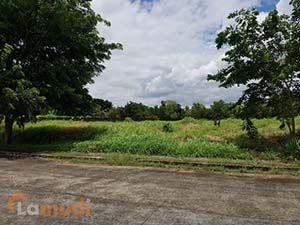 At Filinvest Phase 2, an exclusive subdivision with amenities like clubhouse, swimming pool, basketball and tennis courts, is a 208-sqm residential lot currently for sale for only P1,664,000. The property is located near the entrance gate and guard house and is just five (5) minutes away from San Pedro Exit. It is also just a thirty-minute commute from Makati City.
Another ideal property for sale is a 240-square meter residential lot near SLEX in South Peak Subdivision. It is located near Festival Mall Alabang and Asian Hospital, and can be acquired for P2,400,000.
A vacant lot foreclosed by the city's Eastwest Bank is also similarly on the market. Designated as Lot 20 in Alley 12 San Pedro Homesite in Barangay San Vicente, the 50-sqm property is available for a much cheaper P150,000. Also listed under the bank are vacant lots for sale, with areas of 478 sqm each and are designated as Lots 22 and 24 in Block 12, Monc Blanc Street, The Pines, South Peak Subdivision. Each can be purchased for P5,000,000.