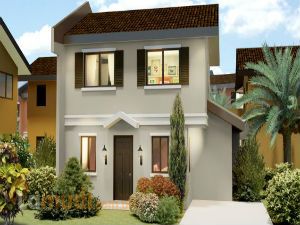 The City Where Laguna and Metro Manila Meet
The City of San Pedro, a first-class city with a population of 325,000, is located just south of Muntinlupa and is the first Laguna local government unit after Metro Manila. Named after the patron saint Peter the Apostle, the city is the fourth largest city in Laguna, and is also the most densely populated.
Originally called San Pedro de Tunasán, San Pedro became a town in 1725. It was an Augustinian estate at first before the Jesuits took over ownership. The estate became a duck-, fish-, sampaguita-, and fruit-producing hacienda under the Jesuits. As such, it was never safe from tenant–landlord disputes. In 1902, the name of the town was shortened to San Pedro. From the Spanish era until the Japanese occupation, San Pedro operated under the shadows of its hacienda past. It only was freed from the bondage of social history when President Ramon Magsaysay signed the Land Tenancy Act of 1954, effectively reselling the properties to tenants at their own suggested prices.
San Pedro today is highly urbanized. Although it only achieved cityhood in 2013, it has been a major urban area in the province since at least the 1980s, thanks to its proximity to the National Capital Region and for being highly accessible from the South Luzon Expressway (SLEX). As a result, many manufacturing companies, most notable of which is Alaska Milk Corporation, have chosen San Pedro as the base of operations, as goods can be quickly shipped from the city to practically every corner of Southern Luzon.
The city is also a well-known "bedroom community." This is due to the fact that thousands of its residents commute to Metro Manila every day to work, although many are also employed in the neighboring cities of Carmona in Cavite and Santa Rosa and Biñan in Laguna.
San Pedro is considered as a highly competitive city. Aside from the aforementioned manufacturing companies, the city is also home to countless home-grown companies and establishments. Almost 5,000 business establishments are registered, including large manufacturing and industrial plants, most of which are found in the city's Barangay San Vicente and San Antonio areas.
The city is also home to more than 50 private and public schools that offer elementary, secondary, and tertiary education. The most well known among them is the Polytechnic University of the Philippines San Pedro and Our Lady of Assumption College.
House for Rent: San Pedro Laguna's Property Options
San Pedro, Laguna is known for hosting a number of housing subdivisions. These residential subdivisions have also opened a way for homes, old and new, to be rented at an affordable cost. Most of San Pedro's residential subdivisions are located around the city center or in Poblacion. The most well known of San Pedro's subdivisions is perhaps also its largest: Pacita Complex (I and II), and its main road is now a bustling national road lined with many commercial establishments.
Aside from the Pacita Complex, there are many other subdivisions where one can find houses for rent in San Pedro, Laguna. These include those developed by some of the country's largest homebuilders like Camella of Vista Land and P.A. Properties, and those built by smaller local companies. The Poblacion area especially offers plenty of townhouses built by private owners. Here, one can choose from many options, from age of the structure to design to payment scheme.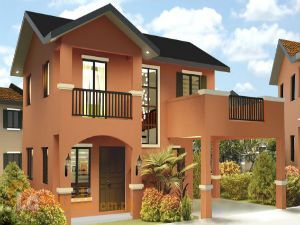 When buying is not an option, a house for rent in San Pedro is perhaps the next best option. Renting gives any home-seeker the flexibility of finding a home to be used in the short- and long-term without any of the financial responsibilities associated with owning a property. Properties that can be rented may go as low as PHP 5,000 per month. One example is a 64-square-meter house situated in a village. It has a carport and a front-yard. Another is a fully-furnished three-bedroom house that is perfect for short stays or vacations. For house-seekers, the choices they will find for these types of homes are diverse in terms of design and price although, typical of towns and cities close to Metro Manila, the private subdivision homes outnumber them.
As the real estate market of the city is also rapidly developing, renting is also a great way to acclimatize and get familiarized with the surrounding before deciding to settle and purchase a home. Plenty of subdivision developments are currently in the works, and many more are planned by some of the country's largest developers. There will definitely be plenty of options for homebuyers in the years to come, but for now, opt for a house for rent instead.