The Suburban Advantage of Living in San Pedro Laguna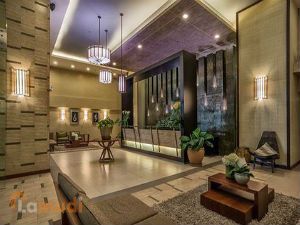 San Pedro City is a newly established component city of Laguna. The law creating the "Charter of the City of San Pedro" was signed by former President Benigno Aquino on March 27, 2013 and was consequently ratified by the residents through a plebiscite in the same year.
With its strategic location, (its boundaries are shared between Muntinlupa in Metro Manila, Biñan in Laguna, and Dasmariñas, Carmona, and General Mariano Alvarez in Cavite) the city is a popular residential option for people who work or study in the national capital, but seek the peace and quiet of a suburban environment.
San Pedro, Laguna offers a myriad of leisure attractions for visitors and residents alike. It is the location of one of the most challenging golf courses in the Philippines, the KC Filipinas Golf Resort, with an 18-hole course that provides an extraordinary golfing experience to players. The city also houses the Salvador H. Laurel Garden and Museum, which is a tribute to the late former vice-president and statesman.
For devotees and pilgrims, San Pedro also houses the miraculous icon of "Lolo Uweng," an image of Jesus Christ often compared to Quiapo's Black Nazarene. Across the Shrine of Santo Sepulcro, which shelters the venerated icon, there is also the "Balon ni Lolo Uweng," whose water is said to have miraculous properties.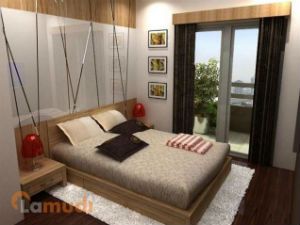 Aside from all these interesting attractions, the city is a popular residential real estate destination because of its proximity to Metro Manila. In fact, it only takes one bus ride to get from San Pedro to Makati, and to other business districts in the Metropolis. Trains of the Philippine National Railway also make regular stops in San Pedro, which makes commuting to as far north as Tutuban in downtown Manila quick and easy. In addition, the terminals of the Ninoy Aquino International Airport are also a quick drive away via the Metro Manila Skyway and the newly opened NAIA Expressway.
Apartment for Rent: San Pedro Laguna & Its Best Properties
With its suburban advantage, San Pedro City accommodates a myriad of subdivisions, gated communities, and villages that offer plenty of properties, particularly apartments for rent. An apartment for rent in San Pedro, Laguna is a great choice for those who seek the peace and quiet of a suburban location, yet offers a convenient and hassle-free commute to and from work. The city is also a great community for starting families, as it hosts a number of good schools and educational institutions, in addition to topnotch healthcare establishments, and leisure centers.
Apartments for rent in San Pedro, Laguna can be in the form of apartment units, condo units, or houses and lots. A 290 square meter one-bedroom apartment with one bathroom can be rented for PhP 8,000 to PhP 9,000 a month. Duplex houses can also be rented in San Pedro. These are ideal for small families. You can rent a duplex house with three bedrooms for only PhP 20,000.
Affordable, accessible, and safe- these are what you can expect from apartments for rent in San Pedro, Laguna. Browse our listings to find which property for rent suits you best.