Laguna Is Perfect for Families and Businesses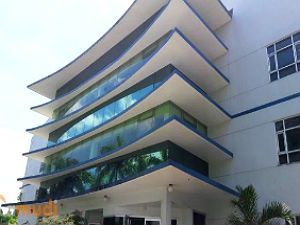 Although Laguna is not the Philippines' largest province in terms of land area (that distinction will go to Palawan), neither is it the most populous (which will either be Metro Manila or Cebu depending on how one defines a province), it more than makes up for in terms of progressiveness and sheer economic size. In spite of being highly urbanized, especially its sections closest to Metro Manila, the province maintains a very rural and laidback atmosphere. This is the reason why people keep on coming back to Laguna for more.
Comprising of 24 towns and six cities, and divided into 674 barangays, the province of Laguna is known as Metro Manila's gateway to the south. In fact, the San Pedro, Binan, Santa Rosa, Cabuyao, and Calamba are considered extensions of the National Capital Region as they are often included in the Greater Manila Area (GMA) for statistical and research purposes. It is in these locations where most of the province's industrial parks, manufacturing facilities, and massive real estate developments are found. Most notable among them are Ayala Land's Nuvali between Cabuyao, Santa Rosa, and Calamba and Ayala–Greenfield Estates in Calamba; Eton City by Eton Properties; and Vista Land's Santa Elena City.
However, if one drives further east along the Laguna de Bay, the province becomes more touristic, more rural, and more laidback. Although there are urbanized towns and cities in this part of Laguna (including Los Baños and San Pablo City), most of the areas here are quiet and relaxed. What these places lack in business activities, they more than make up for natural and cultural attractions—chief of which will be the National Arts Center in Los Banos; the underground cemetery of Nagcarlan; the Pagsanjan Falls; Caliraya Lake in Lumban; and the seven lakes of San Pablo.
The Kind of Properties for Rent in Laguna
It is not surprising that Laguna is a popular destination among property-hunters. As it affords families affordable houses for rent within driving distance from Metro Manila and at the same time near leisure areas, the province is one of the most searched for places in the Philippines when it comes to houses.
Houses are not the only property types available for rent in Laguna. Being a highly industrial and booming province, its cities near Metro Manila offer plenty of commercial and industrial properties, which make for perfect business locations.
Houses for Rent in Laguna
As mentioned, there is a wide range of available properties for rent in Laguna at the moment, starting with houses, which range from affordable to the truly luxurious. One that falls under the latter category is a modern five-bedroom four-bathroom house with a monthly asking rent of PHP 70,000. This property is located within Pramana Residential Estates, which is mere minutes away from Nuvali and Greenfield City.
On the more affordable side is a three-bedroom house and lot in Fortezza Subdivision in Cabuyao. This brand-new house, which comes semi-furnished and with a garage big enough for two cars, is currently on offer for a mere PHP 15,000 per month.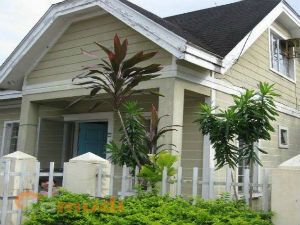 Commercial Properties for Rent in Laguna
Thanks for Laguna's booming business scene, commercial properties are also a hot commodity in the province. One example is a sprawling warehouse for rent, measuring 17,000 square meters, located in Mamplasan, Cabuyao. This property sits on a 22,000 square meter lot and has enough parking space for 50 cars. It is perfect for logistics businesses as Mamplasan is a short drive away from the South Luzon Expressway.
Industrial Properties for Rent in Laguna
Located within Greenfield City in Santa Rosa, a 5,000 square meter lot in Greenfield Auto Park is a perfect spot for auto- and non-auto-related industries, as well as light industries like telecommunications, information technology (IT), and others. Located just 30 minutes from Tagaytay and 45 minutes to one hour from Makati via the South Luzon Expressway (SLEX), this property is located near Greenfield's Paseo Center (a strip of outlet and retail stores); Pramana and Solen, which are high-end residential subdivisions; and the Santa Rosa Business Park. At the moment the Greenfield Auto Park is home to Mitsubishi Motors Philippines.