An Investment in A Lakeside Province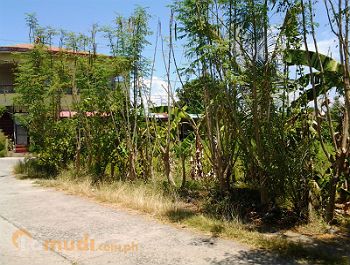 Situated 30 kilometers southeast of Metro Manila, the province of Laguna is widely known among non-residents for being two things. The first is as a nearby vacation destination for those living in the capital. People come here to enjoy the hot springs, water resorts, and waterfalls. The second is being the birthplace of national hero, Dr. Jose Rizal. Many students take field trips to the Rizal Shrine in Calamba.
With its more than 60,000 hectares of land and approximately 300 million gallons of underground water, which is sustained by at least seven principal watersheds, the province is also widely recognized for being a place suitable for agriculture. It is known as Metro Manila's fruit basket, being a major source of fruits and fresh produce, including lanzones, rambutan, papaya, mango, and pineapple, for the capital's residents.
The province has 24 municipalities and 6 cities, all with modern conveniences and infrastructures. An alternative to living in the capital, the province is an ideal destination for professionals and even students.
It's also fast becoming a place for investors and entrepreneurs who want to take advantage of a young yet thriving economy by buying a lot for sale in Laguna. Aspiring homeowners are also flocking to the area in search of an affordable house or a prime lot for sale in Laguna to build their permanent residence on.
Environmentally Friendly Living
Thanks to its extensive agricultural activity, Laguna is one of the better places to live in the Philippines, especially in terms of nutrition and agriculture-based livelihood. However, it is not all plants and crops as the province is a major site for industrial and manufacturing estates. Furthermore, it also boasts of a good number of tourist destinations.
The province is bordered to the north by Laguna de Bay. Being the largest lake in the country, it is naturally also one of its biggest tourist attractions. Common activities that can be done here are freshwater fishing and sailing. Other natural attractions in the province include the Pagsanjan Falls and the hot springs resorts in Los Baños and Calamba found on the slopes of Mount Makiling.
Lot for Sale: Laguna Has Many Available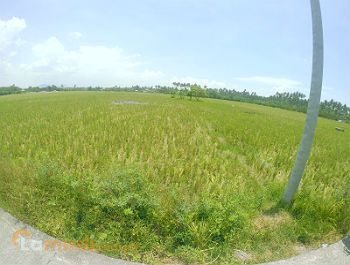 Situated in the foothills of Mount Makiling, Mount Banahaw, and the Sierra Madre Range, the province of Laguna has a diverse landscape. It is the perfect place for those looking to invest in agriculture and horticulture. Its proximity to Metro Manila also makes it quite the vacation destination with many commercial establishments situated all over.
Whether it is for permanent residency, a weekend home, or for commercial or agricultural purposes, the right type of lot for sale in Laguna can be found. Notable properties include a commercial lot in the municipality of Biñan. Measuring 3,669 square meters, it is located near the Southwoods City development, making it ideal for any type of business establishment.
Another is a residential lot situated in the La Joya Subdivision in Sta. Rosa. With a total area of 108 square meters, it is currently valued at an affordable PHP 625,500. It is situated in a gated subdivision that is near commercial establishments like the Balibago Complex, SM Sta. Rosa, and Enchanted Kingdom. A farm lot for sale in Laguna can also be easily found. A 272 square meter farm in Calamba can be bought for only a little over PHP 1.7 million. This suits those who want to avoid the hustle and bustle of the city and would prefer a more bucolic lifestyle.
Anyone looking for prime land in a multifaceted province should consider purchasing a lot for sale in Laguna. No matter the purpose, Laguna has a lot that will cater to your needs.
2021 Average Price Data for a Lot for Sale in Laguna

City/Municipality
Median Price
(PHP)
San Pedro
₱1,035,000
Siniloan
₱5,041,000
Cavinti
₱4,289,000
Pangil
₱108,000,000
Santa Rosa
₱6,028,000
Calamba
₱8,000,000
San Pablo
₱1,638,000
Cabuyao
₱3,870,000
Biñan
₱4,500,000
Santa Cruz
₱3,920,000
Calauan
₱43,000,000
Lumban
₱15,525,000
Pagsanjan
₱12,000,000
Pila
₱10,039,000
Pakil
₱3,325,000
Nagcarlan
₱12,000,000
Alaminos
₱37,001,000
Bay
₱2,310,000
Los Baños
₱2,350,000
Victoria
₱2,225,000
Paete
₱5,462,000
Kalayaan
₱3,755,000
Majayjay
₱23,000,000
Luisiana
₱3,600,000
Santa Maria
₱21,086,000
Liliw
₱852,000
Magdalena
₱156,000,000
Rizal
₱206,000,000
NOTE: Data is based on listings uploaded by real estate professionals in 2021.