Calamba Is an Adventurer's Paradise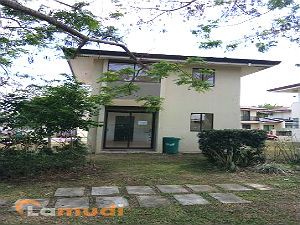 Dubbed as the Resort Capital of the Philippines, Calamba in the province of Laguna is popular for its hot spring resorts, which one does not have to stray too far away from Metro Manila to get to.
If you are looking to rent a property that is far away from the stresses of the National Capital Region, but at the same time not be too distant from it, settling in Calamba is an ideal option, especially for those with limited finances.
Calamba is a component city of Laguna and is situated just 54 kilometers south of Manila. Based on the latest data, the city is home to around 456,486 people, making it the most populous municipality in the province.
Notable locations in the city include places which commemorate the country's national hero, Jose Rizal. The city was a hometown to Rizal and was also the last place he visited before he was executed. Rizal Shrine is one of the most popular go-to destinations in the city, along with the Calamba Rizal Park, which can rival the famous Luneta Park in Manila. In it is a 22-foot tall statue of Rizal, which sits on top of a 15-flight podium. It was considered the tallest Rizal monument before the statue especially made for the Palarong Pambansa was erected in 2014.
However, most tourists visit Calamba for its hot spring resorts. Many of these retreats are in the barangays of Pansol, Bucal, and Bagong Kalsada. Hot springs in Pansol are also some of the most talked about, especially the Laguna Hot Spring Resort, which is one of the earliest ones and has been welcoming tourists for the more than 60 years now.
The city is also home to the Republic Wakepark, a water-sports site that has two wakeboard lakes with obstacles and ramps to satisfy the daredevil in you. Calamba is also the location of Wonder Island Resort, a two-hectare island nestled in the middle of Laguna de Bay.
Its feat in tourism makes it the richest city in the CALABARZON region, according to the Commission on Audit Annual Report in 2014. Being a wealthy city, it has attracted financial, manufacturing, information and technology, and agricultural firms to set up shop.
Best Rental Deals in Calamba, Laguna
When looking for a residential property to rent in Calamba, most recommend considering houses in Nuvali, a 1,700-hectare eco-community.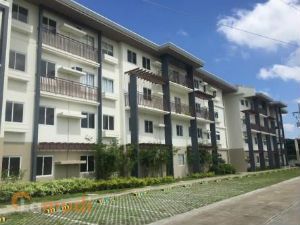 Nuvali is further subdivided into communities and subdivisions. One of these is the Avida Cerise Village, where one can find a semi-furnished one-bedroom house with a 50square meter floor area and has a monthly rent of only PHP 15,000.
Twice that amount would already allow for the rental of a fully furnished two-bedroom house in Avida Settings, which has a floor area of about 160 square meters. For PHP 30,000 per month is a residence featuring two toilet and baths and a roof deck that overlooks the city.
Another rental property worth considering is a three-bedroom house in Ridgeview Estates. The current rate for property is at PHP 45,000 per month, which gains the tenant/s use of its semi-furnished rooms, a two-car garage, and a big garden.
With the rising cost of living in the capital, people often go to places like Calamba, Laguna where they can enjoy a more peaceful provincial life. Finding the best properties for rent means being off to the start of a great adventure.