Amazing Rental Opportunities in Calamba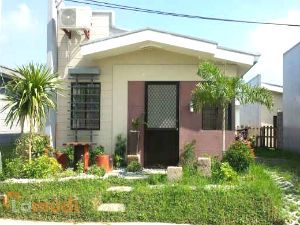 Known as the birthplace of Dr. Jose Rizal, the Philippine national hero, Calamba is situated about 54 kilometers from Metro Manila. The city is home to nearly half a million people. Although it is the Resort Capital of the Philippines, Calamba is an economically important city, being the regional center of the CALABARZON Region.
Calamba has been growing by leaps and bounds since its cityhood. Its convenient location from Metro Manila has made it possible for the city to be considered as an attractive alternative location to the metropolis for businessmen, students, and residents who want to be conveniently close enough to the National Capital Region but far enough for a more laid-back atmosphere. Economically, the city is an emerging powerhouse. As the richest city in CALABARZON, it gains income from manufacturing and economic plants, tourist spots, agricultural production, and services. Income growth has been on the green since 2002, with several years of double-digit growth. There are 83 banking offices in the city, countless multinational offices, over a dozen industrial parks, new BPO offices, as well as a number of shopping malls.
Over the years, the city's expansion as a commercial and industrial hub, both for the province of Laguna as well as for the entire southern Luzon, has continued to bring in a transient population of workers looking to own or rent homes, much like the condos and townhouses typical of those found in the capital. Fortunately, Calamba still has a steadfast amount of developable land, allowing for a wider range of property types at prices and rental rates that are slightly more favorable than those in the capital region. This is why houses for rent in Calamba, Laguna are highly sought after.
House for Rent: Calamba, Laguna Examples
The options for houses for rent in Calamba, Laguna are varied. Renters can choose among homes in villages or subdivisions. For instance, along Diversity Road in Avida Village in Cerise, Nuvali Calamba has a one-bedroom house and lot for rent. The fully-furnished house features a floor area of 50 square meters and a lot area of 88 square meters. Rent is PhP 12,000 per month. Then, there is a two-bedroom house for rent in Calamba, Laguna inside Calamba Park Residences. The property has a floor area of 40 square meters and a lot measuring 60 square meters. It comes with one toilet and bath and is available for an affordable monthly rent of PhP 11,000.
For middle-class families looking for a spacious house for rent in Calamba, Laguna, a four-bedroom property inside Springhomes Subdivision is worth considering. This spacious house comes with cabinets, cupboards, light fixtures, maid's room, terrace, garden, and gated parking space. You can buy this property for PhP 6,500,000 but if you're interested in renting, the monthly rent is PhP 38,200.
A more luxurious option for prominent families is a 230-square meter house for rent in Calamba, Laguna located inside Venare Nuvali. This four-bedroom property has two floors, high ceilings, expansive windows, bathtub, and modern designed, semi-furnished kitchen. You can rent this upscale home for PhP 100,000 a month.
Living in Calamba, Laguna, has never been at its easiest. Rent an affordable home in this beautiful and modern city today!