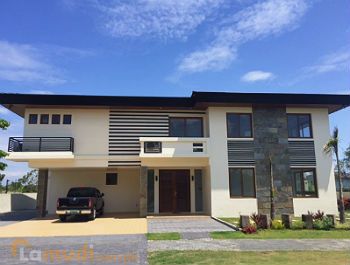 Laguna's Most Vibrant City
A component city of Laguna, Calamba serves as the regional center of CALABARZON (Cavite, Laguna, Batangas, Rizal, and Quezon). The city is widely known as the resort capital of the Philippines because of its numerous hot springs in the barangays of Pansol, Bucal, and Bagong Kalsada. Along with the hot spring resorts, the city is also notable for being the location of the famed Nuvali Republic Wake Park and the Wonder Island Resort.
The hometown of national hero Dr. Jose Rizal, the city is deeply rooted in Philippine history, which is evident in its key tourist destinations. These include the aptly located Rizal Shrine and the Calamba Rizal Park, as well as the Banga of Calamba and the St. John the Baptist Parish Church.
A City Wealthy in All Aspects
Calamba is presently recognized as the "Second Richest City in CALABARZON" following only Batangas in the 2012 Commission on Audit Annual Audit Report. The city mainly earns its income from manufacturing and food processing plants. Typical of a city in Laguna,  agriculture is one of its key industries as well. Moreover, the city is considered to be part of the "next wave" due to its hosting several business outsourcing and processing firms.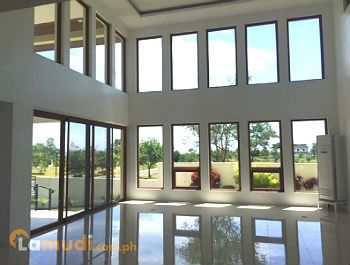 The city has one government run and nine private hospitals ensuring the availability and accessibility of health care to its residents. In terms of education, the city has 120 elementary schools, 50 high schools, and 17 universities.
The city has various means of transportation with the standard tricycles, buses, and jeepneys being the most popular forms of public transit. There are numerous ways to get in and out of the city because there are several roads going to and from Los Baños, Santa Rosa, and even directly to Metro Manila.
House and Lot for Sale in Calamba
The choices for residences in Calamba is just as diverse as the city itself. While the common trend is towards condominiums to accommodate more people for less space, the city's landscape and residential environment is more accommodating toward lots, foreclosures, and houses.
There is a wide range of houses for sale available in the city. A high-end estate, such as a four-bedroom house in Ayala Greenfield Estates would cost around PHP 40 million. A more affordable house can go for as low as PHP 635,000 in the Villa De Calamba Subdivision. Overall, there are many choices available to find your dream home in this city.