Apartment for Rent for Vacations in Calamba, Laguna
Calamba is known as the "Resort Province of the Philippines", with its hot springs, lakes, and waterfalls.
An apartment located in a decent area in Calamba may go for around PhP 4,000 to PhP 8,500 a month.
It is also famous for being the hometown of the Philippine National Hero, Dr. Jose Rizal.
The city has even already been declared as one of the Philippines' "Next Wave Cities" for outsourcing firms and call centers.
The name, Calamba, comes from the term "Calambanga" or "Kalan banga" which translates to clay pot or jar.
Of Resorts and Rizal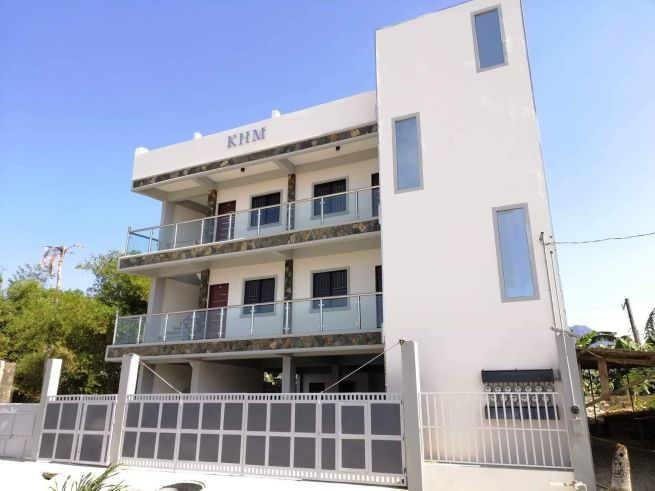 Calamba is famous for its private resorts, built as a result of the abundance of several hot springs, lakes, and waterfalls being in the area.
It is also known as the birthplace of Dr. Jose Rizal, a prominent historical figure not only in the history of the Philippines but also, perhaps, of the world. His place in the nation's history did not only spark the fire of revolution in the hearts of the patriotic men and women that led the Philippine Revolution, but also continues to provide an example to follow for later generations of Filipinos.
His many contributions have resulted in several monuments and heritage sites being dedicated to his memory. His hometown of Calamba houses several of these heritage sites, including a replica of the home he grew up in and the church where he was baptized as a child.
Next Wave City
In 2012, Calamba was recognized as one of the top ten new wave cities in the country and is considered an ICT hub outside of Metro Manila. The city features infrastructure that sustains local BPO and IT industries, which is a criterion for the aforementioned recognition. Calamba is also a hub for manufacturing and industrial businesses, as well as being home to several food processing plants and establishments and other famous technological and automobile manufacturing companies. Most of these can be found clustered together in the various industrial estates in and around the city.
Rent an Apartment in Calamba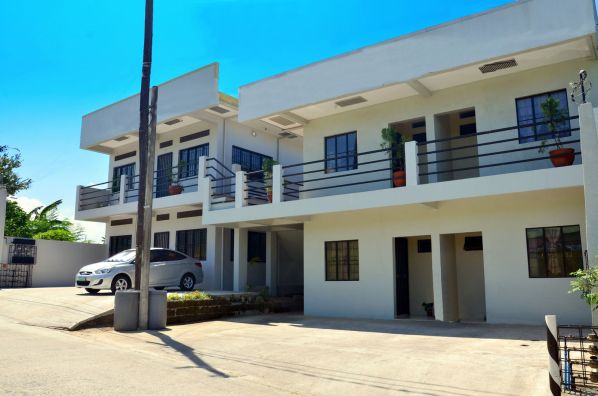 There are several advantages to renting an apartment in Calamba. For one, it is a viable option for tenants who are not ready to buy a house or a condo unit.
Many apartment buildings and condominiums are also commonly situated near key commercial and business districts, and renting allows one to pick how near they want to be to their school or work.
An apartment for rent in Calamba, Laguna, depending on the area, is comparably more affordable than renting in areas like Manila, Makati, or Ortigas.
An apartment located in a decent area in Calamba may go for around PhP 4,000 to PhP 8,500 a month, with the latter corresponding for apartments in prime locations.
The main advantage of living in an apartment for rent in Calamba, Laguna is its proximity to the various facilities and business parks in the area. Renting apartments in lesser-known areas, on the other hand, may prove to be more affordable and is best suited for empty nesters and retirees who want peace and quiet.

Finding a Home Where the National Hero Was Born
The city of Calamba, situated some 54 kilometers south of Metro Manila via the South Luzon Expressway, is known as the Resort Capital of the Philippines. Located on the western slopes of Mount Makiling, the city is home to many hot spring resorts, most notably in Barangays Pansol and Bucal. Aside from the quick weekend getaways, Calamba is also well-known as the birthplace of Dr. Jose P. Rizal, the Philippine national hero. His reconstructed home sits in the city's Poblacion area.
However, Calamba is more than just a city of hot spring resorts and heritage sites. Being at the crossroads of Laguna and Batangas, its strategic location makes it an ideal place for manufacturing and industrial estates and parks. The city is home to at least eleven industrial parks, the most prominent of which include Carmelray and Canlubang Industrial Estate.
Two of the country's largest contact center and BPO companies have already set up shop in Calamba: Convergys and SPi Technologies. In terms of commercial and retail real estate, the city has an SM supermall, and a Walter Mart along the Maharlika Highway in Barangay Makiling, while the National Highway going to Los Banos is a busy strip of commercial activities.
Apartment for Rent: Calamba Laguna Living
Although the city has seen massive development in terms of subdivision projects in recent years, the many apartments for rent in Calamba, Laguna offer would-be residents alternative—and more flexible—housing options. The city is often regarded as a college town because it is home to many institutions for higher education, which makes apartments a popular housing choice for students. It also helps that the city is close to the Los Baños campus of the University of the Philippines.
At the same time, many of the employees working in the city's many industrial estates and parks are opting to rent rather than buy, which makes an apartment for rent in Calamba, Laguna, a better housing option for them. Properties situated in barangays close to these estates, such as Mapagong, Turbina, Paciano, Mayapa, and Canlubang, among many others, are home to rental apartments that are not only affordable, but also close to the city's urban amenities. Hence, living and renting in Calamba is not just convenient, but also economical.
Renting Apartments for Vacation Purposes in Calamba
Calamba's status as the "Resort Capital of the Philippines" attracts many tourists hailing from Metro Manila, from neighboring provinces, and from overseas. The apartments for rent in Calamba, Laguna may also be used as a short-term or staycation residence given that these apartments are affordable and close to various springs and resorts.
Studio and one-bedroom type apartments are perfect for individuals who need to go soul-searching or who want to unwind and recharge.
Backpackers and staycationers may also take advantage of these inexpensive lodgings for one to two days. Even if it's only for a few days, short-term tenants will be able to experience a remote cabin-like experience that is close to nature and serenity.
Families and groups of friends seeking the verdant shades of Calamba and its relaxing springs may avail of the bigger and more spacious apartments that have at least two bedrooms. Some of these apartments have an area dedicated for outdoor use such as for barbecues and dinners.
The majority of these flats for rent are fully furnished, have air-conditioning, and offer complete utilities. These apartments are sure to provide comfort, leisure, and a memorable stay for their tenants.
The apartments for rent cost around Php 5,000 up to Php 15,000. The more expensive apartments are located close to prime establishments such as the booming and verdant NUVALI. This eco-investment hub is outlined with pocket parks, outlet stores, and restaurants that vacationers may explore and enjoy after a day of swimming and unwinding in the hot springs.