Laguna's Big Little City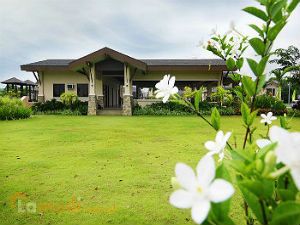 At approximately 44 square kilometers, Cabuyao may be small in area compared to other cities in the province of Laguna, but due to the presence of many industrial estates and manufacturing plants, its local economy is a significant and major growth driver for Southern Luzon.
The city was once known as the Philippines' richest local government unit way before it became a full-fledged city in 2012. Today, it continues to attract numerous migrant workers from all around the Philippines, especially with Santa Rosa to its West and Calamba to its East. The standard of life that the city offers is significantly higher than in other parts of the country.
Work and Education in the City
The city of Cabuyao has done well utilizing most of its area. Noteworthy companies who have facilities in the city include Asia Brewery, Inc., Nestle Philippines, San Miguel Corporation, Tanduay Distillers, Inc., and Wyeth Philippines, Inc. Residents and those living in nearby locales are constantly in the city as they make a living with these companies and within its numerous industrial parks. These industrial parks include the Science Park of the Philippines.
Technology and industry are also prevalent in the city's education system, as it is the location of the Malayan Colleges Laguna, which is a subsidiary of the Mapua Institute of Technology. Other notable schools in the city include the Southeast Asia Institute of Science, Arts and Technology-Cabuyao Technological Campus, and the Don Bosco Institute of Arts and Sciences.
House and Lot for Sale in Cabuyao Laguna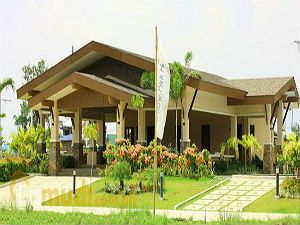 Like most areas in the province, Cabuyao is a comfortable place to live in thanks to a good balance between urban development and the city's maintenance of its natural resources. Its many industrial parks and manufacturing plants necessitated the development of residential estates and subdivisions to house the multitude of employees coming in. Because of the high spending power of its residents, there are many investment property options available here.
One of the city's most notable developments in the recent years is Nuvali, a massive real estate project developed by Ayala Land Corp. Nuvali offers not only condominiums developed by Ayala subsidiaries, but also lots for custom-built houses.
For those looking to buy a house and lot for sale in Cabuyao, Laguna an investment of approximately PhP 3,500,000 is enough to get a house with two bedrooms in Willow Park Homes. For PhP 2,200,000, you can also afford a two-storey, three-bedroom house in New Mahogany Village. This house is furnished with beds, dining table and chairs, cupboards, cabinets, sofa, and outdoor benches. There are many more gated communities where one can easily find a house and lot for sale in Cabuyao, Laguna such as Avida Parkway Settings, Mirala, Venare, Elaro, and Santierra.
If you prefer a generously spaced house and lot for sale in Cabuyao, Laguna at a very affordable price, you can connoisseur. closed properties. For example, a 230-square meter house and lot in Gran Ville Subdivision in Barangay Banlic is sold in the market for PhP 4,570,000. Just make sure to check out the property to determine if it needs to undergo renovation. Estimate the renovation costs and add it to the whole price of the property and determine if this foreclosed property is the best for you.