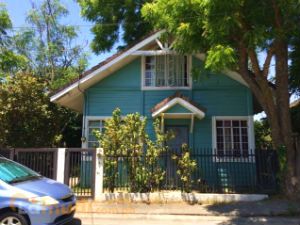 One of the Most Prosperous in the Laguna Province
Often considered as one of the most prosperous areas in Laguna Province, Biñan, which is famous for its rice cakes and its Catholic churches, is also renowned as a city of industrial and business parks.
Situated a mere 34 kilometers south of Metro Manila via the South Luzon Expressway, the city is a favored location of businesses, information technology (IT), and manufacturing companies looking for a strategic location to set up shop. As a result, the city is now home to at least two industrial parks—Laguna International Industrial Park and Laguna Technopark Inc.—which in turn are home to numerous companies, including SunPower, Nidec, TDK, Gardenia, and Kito Corp., among many others.
At the same time, the city also boasts of at least two integrated real estate projects comprising residential, commercial, and office segments, providing the much-needed space for business process outsourcing (BPO) firms looking into expanding their presence in the CALABARZON Region.
The presence of these businesses makes Biñan a popular choice among home-seekers, especially those who work in the city, but prefer not to travel very far to get to work every day. For those whose budget is limited or do not want to commit to buying a property, a house for rent in Binan, Laguna provides the perfect option.
House for Rent: Binan Laguna is Perfect for Relocators
Biñan offers a wide range of available properties for rent from traditional apartments or rowhouses and townhouses to house and lots in the city's numerous subdivisions and gated communities.
One of these areas where a house for rent can be had is Brentville International Subdivision in Mamplasan. Known as the former home of boxing icon and now senator Emmanuel "Manny" Pacquiao, houses in Brentville can start from PHP 65,000 per month for a three-bedroom property, which comes with a two-car garage and two bathrooms.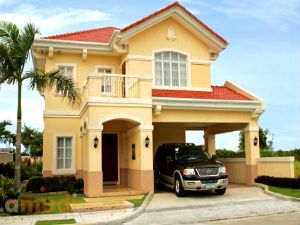 Another subdivision where home-seekers can find rental homes include Jubilation East, also in Mamplasan. A two-story house with four bedrooms, three bathrooms, and a garage large enough for two cars  would typically cost PHP 50,000 per month. Jubilation East is also renowned for its topnotch facilities, including a clubhouse, swimming pools, a basketball court, and a tennis court.
For cheaper options, home-seekers would be pleased to know that is it easy to find an affordable house for rent. Binan townhomes can go for as low as PHP 20,000 per month. Another affordable option would be in Palma Real Residential Estates. A single-detached modern-design house, boasting of three bedrooms and two bathrooms, would typically be on the market for PHP 19,500 per month.
Indeed, despite its reputation as a highly urbanized and progressive city, Biñan still offers a wide range of homes from affordable to high-end, perfect for newlyweds, starting families, and expatriates.