Nature and Tech Living in Laguna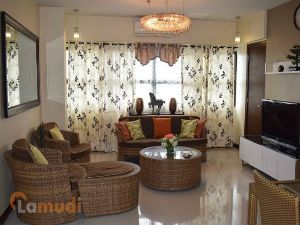 A promise of adventure and stylish living, the province of Laguna is located less than an hour southeast of Metro Manila and south of the neighboring Rizal Province. Embracing the southern shores of Laguna de Bay, the country's largest lake, Laguna hosts a population of more than 3 million people.
The birthplace of national hero, Jose Rizal, is famous for its world-class tourist attractions, such as waterfalls, mini-lakes, hot springs, and mystical mountains. Among them are the falls in Pagsanjan and in Majayjay, the hot spring resorts of Los Baños and Calamba on the slopes of Mount Makiling, the lakes of San Pablo and Caliraya with their floating cottages and ski rides, the Enchanted Kingdom theme park in Santa Rosa, and the Nagcarlan underground cemetery. Laguna is situated in the foothills of Mount Makiling and Mount Banahaw, and parts of the vaunted Sierra Madre Range.
Recently, the province has been labeled as the country's car manufacturing and technology industry capital. Dubbed as the "Detroit of the Philippines" due to the prevalence of big vehicle manufacturers in Santa Rosa, it is also considered the "Silicon Valley of the Philippines" with a number of various electronic and semiconductor companies. This makes Laguna a very promising place to live in as it combines work, leisure, rest, and relaxation to fit your everyday occupational lifestyle and healthy living. The province is now also the host of a mixed space for sustainable community living, nature-perfect lifestyle, and eco-friendly garden living, and recently a wildlife sanctuary and pathway of awe-inspiring migratory birds.
Affordable Apartment for Rent: Laguna Living
In the vicinity of Santa Rosa, Calamba, and Cabuyao is the Nuvali sustainable community development estate, a collaboration project between top developer Ayala Land and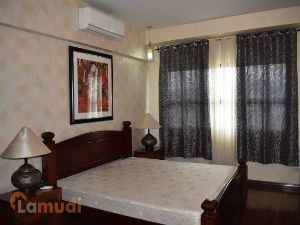 the Yulo family. Beyond the manicured gardens and wildlife sanctuaries, including sites for rare bird watching, one can see breathtaking views that combine human and natural harmony. There are mini-museums and a local cathedral, bike-riding spaces and picnic grounds, trekking and wakeboarding venues, and high-end shopping districts.
If you cannot get enough for a day or a temporary stay, then should opt to stay permanently with the various apartments for rent in Laguna in its wonderful cities and municipalities. Because of its proximity to Metro Manila, the province hosts very affordable and convenient living spaces for those seeking a home. For students, there are apartments for rent in Los Baños, downtown Calamba, and the municipality of Bay for easy access to the Los Baños campus of the University of the Philippines.
For those wanting greater accessibility to the southbound expressway and the theme park, there are also available Laguna apartments for rent in the poblacion (bayan) areas of Santa Rosa, Cabuyao, and Biñan, while in San Pedro, most of these properties are found in the Pacita Complex development. For idyllic locations, you may also prefer Laguna's more laidback and rural locales, including Santa Cruz, Pila, Victoria, and Pagsanjan.