A Land of Opportunities in the Province of Iloilo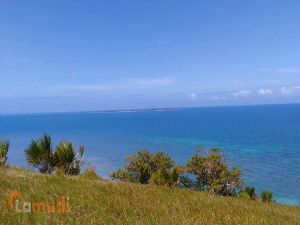 A lot is to be discovered in the province of Iloilo. With its capital Iloilo City known as the "City of Love" in the Philippines, the province prides itself with having some of the kindest people in the country. Everywhere you look you are sure to see a welcoming smile and genuine hospitality. Should you be lost around the city, some guy along the street would me more than willing to give directions, and if by chance you happen to be in need of a hand for some heavy luggage, someone would be more than willing to help out.
Aside from its people, Iloilo prides itself with its year-in-year-out festivals that color the life of its residents. The Dinagyang Festival, which came from the word dagyang or to frolic in English, is the highlight of these festivities. Of course, along with its festivals comes the best part: good food. From fresh seafood to impossibly sweet mangoes from the neighboring Guimaras Island, Iloilo should satisfy your munchies.
On the more serious side of life,the province boasts of idyllic and laidback urban areas. Traffic in Iloilo City is best described as manageable, while the entire province is teeming with attractions for relaxation. The Iloilo River Esplanade, which opened in 2012, provides more than ample space to relax and gather your thoughts after a long day's work. If you are still not satisfied with the river, Boracay and Guimaras Island are close by with the former just a few hours away by bus, while the latter is merely minutes away from the Ortiz Wharf in Iloilo City. Many of the country's largest real estate developers also have projects in here, including Megaworld's Iloilo Business Park, while the biggest mall operators have shopping centers in the province.
Of course, life is not all relaxation in Iloilo. Business is also everywhere for the province is also a land of opportunities. Iloilo has been dubbed as the next big business center in the making. Due to its great location and skilled workforce, the province has undergone rapid but sustainable development over the last few years. Infrastructure has considerably improved, which boosted the province's growth, while well-respected schools and universities are abound, making it an educational hub in the Visayas.
Lot for Sale: Iloilo Has Much to Offer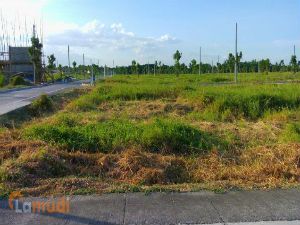 What better way to enjoy the Philippines than to buy a lot for sale in Iloilo? Being a land of opportunity, Iloilo presents prospective land buyers with countless possibilities. With its long coastline dotted with white-sand beaches, fertile interiors suitable for high-value crops, and upland locations perfect for vacations homes, the province is bound to attract foreign and local investors alike.
One example of a prime piece of Iand for sale in Iloilo is a beachfront lot situated in Isla Gigantes, one of the Philippines' up-and-coming beach destinations. This property, boasting of a pristinely white stretch of sand, measures 14 hectares and can be had for PHP 42 million. If a commercial property development is what you have in mind, then there is a 3,336 square meter lot located along Diversion Road in Iloilo City, which can be had for PHP 150 million. This prime piece of land is best suited for a petrol station, a commercial strip, or even an office building.
Indeed, Iloilo is one of the provinces in the Visayas that offers ample of opportunities for real estate investors and buyers. An Iloilo lot for sale ranges from residential and agricultural to commercial, industrial, and even beachfront properties, making sure that there is something for every possible type of real estate investor out there.