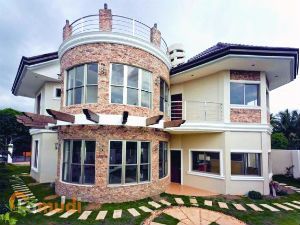 The City of Iloilo Is on the Rise
The capital city of Iloilo Province, Iloilo City is the center and business hub of the Iloilo–Guimaras Metropolitan Area, Western Visayas' regional center, which is an agglomeration of 11 municipalities in Iloilo Province (namely, Pavia, Oton, Leganes, Santa Barbara, Cabatuan, San Miguel) and Guimaras Island (namely, Jordan, Buenavista, Nueva Valencia, San Lorenzo, and Sibunag). Together, the metro area has a population of 2,361,042 based on the 2015 census.
The city itself is actually a conglomeration of former towns around the city during the Spanish colonial times. These former towns are now geographical districts, consisting of Jaro, Molo, La Paz, Mandurriao, Villa Arevalo, and Iloilo City Proper. In 2008, the district of Lapuz, which was formerly part of La Paz, was declared the city's seventh district. These seven districts are further subdivided into 180 barangays.
Iloilo City Through the Years
Although Iloilo City was economically eclipsed by Bacolod and Cebu City in the last few decades, the city has successfully revitalized itself over the last few years. It is now the hub for trade, commerce, finance, technology, medical tourism, hospitality, real estate, and education in Panay Island. In fact, Iloilo is one of the country's leading cities for the business process outsourcing (BPO) industry.
The city is also some sort of a shopping mecca, being home to a large number of shopping malls. In fact, Iloilo City was the first location to have an SM Department Store outside Metro Manila. It is now called SM Delgado. In addition, there are 13 other shopping malls in the city, most popular of which are SM City Iloilo, two Robinsons malls (Jaro and Iloilo City Proper), a Gaisano mall, and two CityMalls. Furthermore, when Megaworld Corporation's Iloilo Business Park—a 72-hectare integrated township set to rise in the former airport in Mandurriao—is completed, it will host the developer's first lifestyle mall in Western Visayas. Once this project is completed, you can expect the prices of real estate properties in Iloilo to increase.
The city is also Western Visayas' center for education. It is home to eight highly esteemed colleges and universities, including West Visayas State University, the University of San Agustin, Central Philippine University, the Iloilo campus of the University of the Philippines Visayas, University of Iloilo, Iloilo Science and Technology University, St. Paul University, and John B. Lacson Foundation Maritime University.
All these, and more, make Iloilo City one of the top destinations, especially for residential real estate seekers in the Visayas region.
House and Lot for Sale: Iloilo City & Its Subdivisions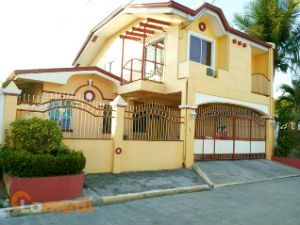 Iloilo City is home to many residential subdivisions and gated communities that cater to homebuyers with different budgets. One of which is Salas Real in Jaro, Iloilo by ACM Landholdings Inc. This subdivision is one of the most highly accessible projects to essential landmarks such as Savemore, Angelicum School, Jaro Cathedral, Robinsons Jaro, and Iloilo Mission Hospital. Houses in this project range from a 56-square meter three-bedroom house to a 79-square meter four-bedroom home. The price range of these properties ranges from PhP 4,100,000 to PhP 4,800,000 for bare units. A fully furnished house and lot for sale in Iloilo City can start at PhP 5,000,000 while mansions can be sold for up to PhP 11,000,000.
Other real estate developments you can check out when looking for a house and lot for sale in Iloilo City are Parc Regency, Ledesco Village, Anaros Subdivision, and Puerto Real Subdivision. If your budget is below PhP 4,000,000, you can consider investing in a townhouse or rowhouse unit in Iloilo City. The price of this type of property starts at PhP 450,000, which is ideal for newlyweds, young professionals, and minimum-wage earners who want to buy a house and lot for sale in Iloilo City.