Buying Your First Home in Iloilo Province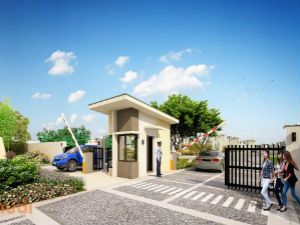 Located on the southeastern section of Panay Island, Iloilo is perhaps known as one of the most progressive provinces in the Western Visayas region. Since the time of the Spanish colonial period, Iloilo has been held in high esteem. For centuries, the province has been the chief producer of textiles and sugar, and over time grew to become one of the most important provinces in the country after Metro Manila.
Iloilo, however, experienced a decline after World War II and since the 1950s. It was surpassed by the neighboring Negros Occidental and Cebu in terms of economic activities, but the recent years have been more bullish in terms of economic growth for the province.
In 2007, the new Iloilo International Airport was finally opened to replace the old airport in Mandurriao. The Port of Iloilo, meanwhile, is one of the busiest in the Visayas, surpassed only perhaps by Cebu's own seaport. In addition, real estate developers are seeing the huge untapped potential of the province's property market. National real estate players now have big-ticket projects in Iloilo, most notable among them are Megaworld Corporation, whose 72-hectare Iloilo Business Park is the first integrated township in Panay Island; and Vista Land, whose project Camella Savannah City in Oton is one of the company's largest in the Visayas.
These real estate players are just two of the up and coming exciting real estate projects in Iloilo Province—all of which are offering exciting houses for sale in Iloilo not just for the locals, but also to migrants as well.
House and Lot for Sale: Iloilo & Its Exciting Projects
Fortunately, the province is not just for homebuyers with huge budgets, as many subdivision developments offer an affordable house and lot for sale for Iloilo. One of these developments is Deca Homes Pavia Resort and Residences, a resort-style community with commercial areas, a wakeboard park, swimming pools, and a clubhouse. An 80 square meter single-attached house in Deca Homes can be bought for PHP 1.263 million, while a 100 square meter (also a single-attached) home is being offered for PHP 1.347 million.
Another high-profile subdivision project in Iloilo is Parc Regency Residences. Also touted to be the first Iloilo subdivision with a linear park, Parc Regency offers topnotch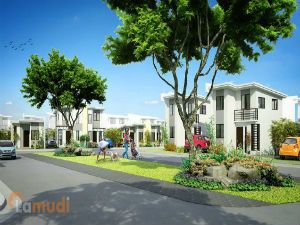 amenities for buyers of house and lots, including an exclusive clubhouse, a large swimming pool, function halls, and playgrounds for kids. Not to mention that this subdivision is near schools, churches, hospitals, Iloilo's airport, and leisure areas. A four-bedroom two-bathroom house in Parc Regency, sitting on a lot measuring 120 square meters, can be had for PHP 3.2 million.
Lastly, the aforementioned Camella Savannah City is one of the best places find an Iloilo house and lot for sale. Dubbed as a "communi-city" for being a self-contained community complete with the amenities Filipino families need, this development offers houses for sale in 16 different designs. Its most affordable offering is its Ravena model, which is a row-house unit measuring 40 square meters with two bedrooms. This Camella house and lot can be had for PHP 1.05 million.
For those with much larger budgets, Camella Savannah City also offers much larger house and lots for sale in Iloilo, courtesy of the developer's Gavina house model, which is single-detached villa measuring 166 square meters and boasting of five bedrooms, two balconies, and a garage for two cars. This property can be had for PHP 5.3 to PHP 7.1 million.