Hacienda Escudero's Lakeside Lots for sale
Bulakin, Tiaong
Description
A symbol of true luxury, Hacienda Escudero's Lakeside Lots lets you enjoy nature at a moment's notice. Spend the afternoon kayaking across the surrounding lagoons and lakes, and walk along lush prairies along your property.
Start building your legacy here in Hacienda Escudero. Your MONTHLY AMORTIZATION is  P31,000 for 270 sqm
Details
Subdivision name
Hacienda Escudero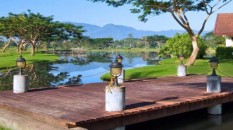 About the project
Lot for sale in Bulakin, Tiaong, Quezon
Offering promising opportunities, Lot attracts a lot of property seekers. For some, it's a step closer to building their dream homes or a prized inheritance to be passed to the next generation, especially when you're buying in an enviable location, such as Tiaong.
On the other hand, other buyers see...
Similar Properties
Hacienda Escudero - Exclusive Residential Farm Lot For Sale in Tiaong Quezon
View Info
Residential Lot for Sale in Hacienda Escudero, Tiaong, Quezon
View Info
Lot For Sale at Hacienda Escudero - Exclusive Residential Community at Tiaong
View Info
View More Listing