For Sale 4 Bedrooms, 5 Toilet & Bath, 4 Cars Space @ Sun Valley Estates Antipolo
Bagong Nayon, Antipolo
Description
For Sale PROMO - RFO Ready for Occupancy House and Lot package with 4 Bedrooms, 5 Toilet & Bath, Cars Space for 4 Cars @ Sun Valley Golf & Residential Estates Antipolo City, Rizal.
Sun Valley Estates in Antipolo is a High-End residential development offering Prime House and Lot packages.
-
Phase: PHASE 2 - ANNEX (PROMENADE)
Block: 2
Lot: 4
Floor Area: 172 Square Meters
Lot Area: 264 Square Meters
4 Toilet & Bath, plus 1 Powder Room
4 Bedrooms
Price:
Total Contract Price (TCP): 18,000,000 pesos
This is RFO - Ready for Occupancy
Payment Terms:
Cash or Installment
@ PHASE 2 - ANNEX (PROMENADE) - 30% DP PAYABLE IN 18 EQUAL MONTHLY INSTALLMENT (Php. 20,000.00 Incentive)
We give discounts on CASH PAYMENTS!
*
ATTENTION!
ATTENTION!
The LOT offered is under our "SUMMER PROMO"
Promo is from June 1 to August 31 2022 ONLY (NO EXTENSION) - So HURRY!!!!!!!
WHY CHOOSE SUN VALLEY GOLF AND RESIDENTIAL ESTATES?
Sun Valley Estates provides a convenient escape from the daily grind of urban life. Owners make a quick trip on weekends to laze around and relax, but most have made Sun Valley Estates a permanent retreat from the cares and stresses of the world.  Sun Valley Golf & Residential Estates is 350 hectares of a nature-friendly, world-class development, high-end community.
It's a multi-dimensional nature of city planning.
Worked around the concept of live well, staying healthy, and having a good quality of life for the whole family.
Sun Valley allows you to enjoy a tasteful lifestyle while being close proximity to major establishments and thoroughfares.
WHO WE ARE OR WHO ARE WE?
Sun Valley Golf, an 18-hole golf course is operated separately from the Residential Estate with its own restrictions and guidelines. It is envisioned to complement the overall development of Sun Valley. It is envisioned to complement the overall development of Sun Valley.
It will provide convenient, leisurely, and easy access to golf for future residents and guests. In line with the trend to provide quality golf to more people, the management has decided to open the golf course to the general public.
The course offers challenging play for anyone seeking to test their skill and picturesque landscapes and stunning vistas for those looking for a more laidback round. In addition to the 18 holes, another three (3) beautiful holes are added to make it a 21-hole golf course.
The additional three (3) holes will be used as a practice venue for the proposed golf academy. These additional holes may be used to replace some regular holes scheduled for more aggressive maintenance and to give a variety of play for the golfers. Sun Valley has been described as one of the best courses in the country.
Sun Valley continues to be an absolutely splendid surprise. A field of emeralds and jade wrapped in amber sprinkled with crimson. The most artful prose fails in describing how magical seeing dawn breaking over the green hills of the course. It's best to put it simply - it's the start of another perfect day at Sun Valley.
NOTE:
Some photos were uploaded just to show you a glimpse of Sun Valley  Golf and Residential Estates.
DISCLAIMER:
Prices, Promos, Discounts, and Property availability may change without notice. Please contact us for updates!
GOD BLESS YOU AND TO GOD BE THE GLORY!
Details
Subdivision name
Sun Valley Estate
Block and Lot/Unit Number
Phase 2 Block 2 Lot 4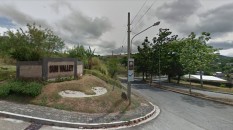 About the project
Lot for sale in Bagong Nayon, Antipolo, Rizal
Offering promising opportunities, lot attracts a lot of property seekers. For some, it's a step closer to building their dream homes or a prized inheritance to be passed to the next generation, especially when you're buying in an enviable location, such as Antipolo. 
On the other hand, othe...