The average price (2016) of a house for rent in Davao City is ~PHP 15,420 per month for a two-bedroom and ~PHP 30,665 per month for a three-bedroom.
There are 25 private and public or government-owned colleges and universities in Davao City. The most well known are the Ateneo de Davao University and the University of the Philippines Mindanao.
There are 214 private schools in Davao City that offer elementary or secondary education or both.
According from the Department of Health, there are 30 accredited public and private hospitals operating in Davao City.
Data from the National Competitiveness Council shows that there are 13,912 registered business establishments operating in Davao City, and together they employ some 191,148 as of 2015.
The Economic Center of Southern Mindanao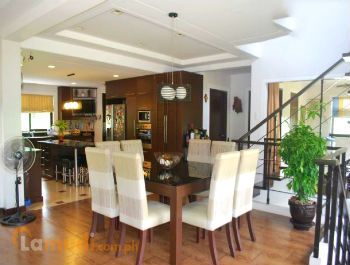 Why choose a house for rent in Davao City?
Like Makati in Luzon and Cebu City in the Visayas, Davao City serves as the center of business, commercial, and financial activity in Mindanao. As one the largest cities in the world in terms of land area, it continues to be one of the most significant economic locations in the Philippines.
The city may be highly urbanized, but it is also deeply rooted in history, tradition, and cultural diversity. It is home to at least eleven major indigenous tribes, and its tourism industry attracts a growing number of both locals and foreigners every year.
Recent years have also seen the city rise in prominence due to the leadership it experienced from newly elected Philippine President Rodrigo Duterte, who served as the mayor of Davao City for several years. Davao City is now serving as something of a blueprint for the country in terms of economic growth, increased safety, and lowering the incidence of crimes committed.
A City of Nature and Commerce
The industries in Davao City are wide-ranging as its land area is vast. Agriculture, fishery, and livestock continue to be the city's main sources of income, although continued urbanization has also allowed for infrastructure and commerce to emerge as major economic contributors. A key inclusion in the East ASEAN Growth Area, investments from both local and international firms continue to enter the city.
With numerous heritage sites, tourism is also a prominent industry in the city. It is the location of Mount Apo, the highest mountain in the country, and many climbers consider it a huge accomplishment to reach its summit at 2,956 meters above sea level. The Japanese Tunnel, used during the World War II by the Japanese forces, is another popular tourist destination.
The enormity of the city's land area has allowed for both nature and urbanization to take place side by side. While it prioritizes activities, such as the creation of roads, the expansion of seaport facilities, and the development of wastewater treatment facilities, the city also puts importance on natural preservation. In fact, the city is home to the Philippines' national bird, the Philippine eagle, and the national flower, the waling-waling orchid.
House for Rent: Davao City and Its Options
Often touted as one of the safest cities in the Philippines, and even in the world, Davao City continues to become an increasingly popular place to live in for many. The sense of security combined with urbanization rivals Metro Manila and Metro Cebu, but with a greater availability of land and natural surroundings. This has made the city become more than an alternative among the country's major metropolises.
Many properties in the city are situated in lots of their own, making it easy for new movers to find a suitable house for sale. However, those newly arrived in the city need not immediately purchase despite the great availability, as there are also many to choose from in terms of houses for rent in Davao City.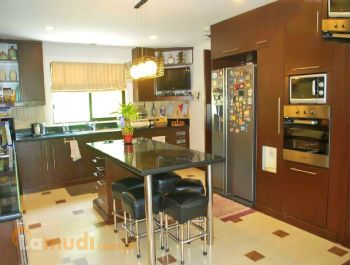 These similarly include single- and multiple-storey homes, townhouses, and homes with multiple garages. In terms of feeling a sense of community and security, and subdivisions are also numerous in the city, yet are not as pricey as most would expect of closed or gated communities. Notable places where one can find a house for rent in Davao City include Bambu Estate, Countryside Village, Robinsons Highland, Talomo Teacher's Village, and Nova Tierra. These are just a handful of the total number of properties that can be found.
For around PHP 30,000 per month, one can live in a two-storey home complete with four bedrooms, two bathrooms, air conditioning, and 24-hour security. For those living alone, rentals need not be limited to studio condominium units, as a rental fee of as little as PHP 6,000 per month is adequate enough for residence in a one bedroom, one bathroom house that is not only fully furnished, but also conveniently located near the Davao International Airport and key commercial centers in the city.
For families looking for a significantly spacious Davao City house for rent, PHP 50,000 a month can already provide a home that features as much a six bedrooms, three bathrooms, and a massive total floor area of 300 square meters. Apart from space, such a residence also includes amenities like a swimming pools and access to basketball and tennis courts, being situated in one of the county's most prominent communities.