DAVAO DEL SUR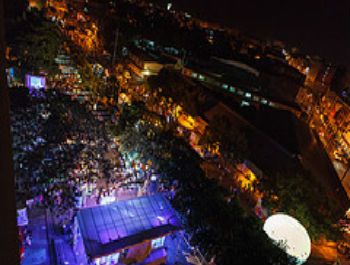 Situated in Region XI in the southeastern part of the Mindanao region is a scenic and colorful province called Davao Del Sur. Encompassing a land area of 787.45 square miles and a population of 574,910, this province is a known tourist destination because of its natural wonders, including beaches and mountains, rich traditions, and culture.
This quaint province used to be a part of the highly urbanized Davao City until the year 1962, when the Philippine Congress decided to divide Davao into three parts:
As it stands, Davao Del Sur is now a thriving metropolis with plenty of business hubs, commercial areas, and residential developments. It's one of the most sought-after places to live in, with a condo for rent in Davao being among the most desirable properties on the market.
THE WONDERS OF DAVAO DEL SUR
Many local and foreign visitors alike seek out a condo for rent in Davao Del Sur, in particular, because of its stunning natural sights and rich culture. Before the colonial times, several ethnic groups could be found in the rugged mountains and hills surrounding the province.
The Bagobos, an ethnic group situated in the mountains and considered as one of the largest tribes in Davao del Sur, still continues to reside in the province. The Tibolo Village, which is a community filled with the Bagobo people, is a popular tourist attraction since it introduces to visitors the undiscovered Bagobo history, tradition, and culture.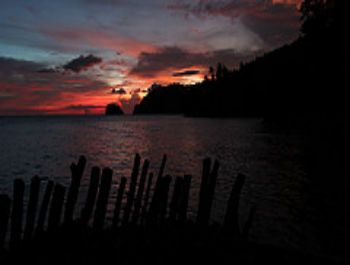 Another tourist destination is the famous Mount Apo. This mountain-slash-volcano is the country's highest peak, making it popular with hikers and mountaineers. The towering mountain is also home to hundreds of bird species, including the critically endangered Philippine Eagle, the country's national bird. The Mount Apo area has been declared by the Philippine government as a Nature Park.
WHY RENT A CONDOMINIUM IN DAVAO DEL SUR?
This province is brimming with possibilities, mainly because it is a popular tourist attraction and an alternative area for investment. You won't have difficulty finding a prime condo for rent in Davao since there's a substantial market for rental properties. The majority of the province still relies on agriculture as a source of income, and several key players from major industries and establishments are seeing Davao Del Sur as an ideal place for business and commercial ventures, particularly real estate developers and investors who are taking advantage of the considerable market for rental properties such as a condo for rent in Davao.
Finding options for a condo for rent in Davao is definitely going to be even more effortless than it already is as the province is seen to be progressing towards urbanization.
Frequently Asked Questions
Is there a studio condo for rent in Davao?
Yes, there are 38 studio condos for rent in Davao. A studio condo is ideal if you're a single person, a young professional, or a student.
Is there a condo for rent in Davao with a gym?
Yes, there are 48 condos for rent in Davao with a gym. Gyms are a common amenity included in most condominium complexes.
What is the average price for a condo for rent in Davao?
The average price for a condo is between Php 15,000 and Php 25,000. For this price, you can get a conveniently located and comfortable condo unit that accommodates all your needs.
Photographs from Bro. Jeffrey Pioquinto, SJ and Mick Basa