Setting up Shop in Mindanao's Most Important City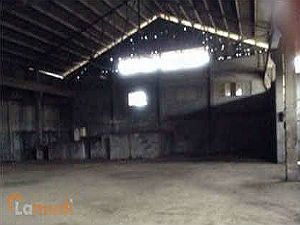 Davao City for years has been Mindanao's most important city. Dubbed as the Philippines' fruit basket, many of the well-known fresh produce exported all over the world, including Cavendish bananas, pomelo, pineapples, and mangosteen, originate here. The city is also an important gateway, being home to both Francisco Bangoy International Airport and the Port of Davao, while its business process outsourcing (BPO) industry is rapidly growing, providing numerous jobs to the city's young population. Now, with the incumbent Philippine president a Davao local, we can expect the city to only grow in the years to come.
Commercial Space for Rent: Davao City & Its Business Opportunities
Being one of Davao City's main growth drivers, the aforementioned agricultural industry also provides opportunities to real estate investors in the form of warehouses and similar commercial properties. Indeed, the city's fresh produce and other agricultural products need to be stored somewhere first before they are transported elsewhere, and business people savvy enough to invest in storage spaces will benefit from this highly viable business venture.
Warehouses for rent in Davao City include a 2,500 square meter property situated in Agdao, which is close to both the Port of Davao and the city's downtown area. With a monthly rental rate of PHP 450,000, this warehouse is perfect for those in the trading business.
Another type of commercial space for rent in Davao City that is proving to be highly viable are office spaces. With the city's rapidly growing entrepreneurial scene, many starting business owners are in need of office spaces for rent, especially those that offer flexible and affordable rates.
One such property include a co-working space for rent located in Damosa IT Park in Lanang, which is close SM City Davao and the city's downtown area. This space boasts of an area of 66 square meters divided into eight rooms. A co-working space big enough for one person has a monthly rental rate of PHP 6,720, which is perfect for entrepreneurs currently in their bootstrapping stage.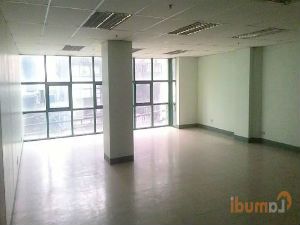 Another flexible office option in Davao City is being offered by international office solutions provider Regus, which is maintaining a property on the fourth floor of the five-storey Topaz Tower, also located in Damosa IT Park. This Regus property boasts of 346 workstations, one meeting room, and two board rooms in addition to a business lounge and a business café. A workstation here, complete with Internet access, unlimited refreshments, and Regus's renowned front-office services, can be had for PHP 15,000 per month.
On the other hand, those looking to set up a shop or a restaurant in Davao City can take advantage of the city's prime downtown area to look for viable commercial spaces for rent. One of which is a 60 square meter commercial space at Palmetto Place in Barangay Maa. This property is close to schools and malls, and would be a perfect spot for a convenience store, a dry goods shop, or even a restaurant, given the area's high foot traffic.
Indeed, people planning to set up a business in Davao City would find that the city offers them plenty of rental property options fit for whatever business venture they wish to pursue.