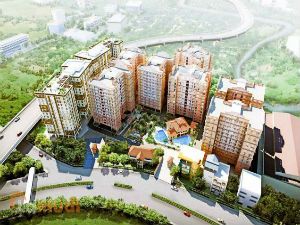 A Property Ideal for the Budget-Conscious
Looking for space in Metro Manila that offers convenience and safety is often hard, as you are faced with so many options. The dilemma of choosing between a cheap bed space but with no privacy, or renting an expensive condominium unit is fairly common, especially with yuppies working in the main business districts.
Living in the national capital is expensive - that is already given. However, if you are looking for a space that is convenient, safe, and at the same time cheaper than your regular one-bedroom landed property and more private than having to rent just a bed space, then studio apartment units are the most ideal for you.
Aside from the fact that studio-type apartments have the most affordable rents you can find, these spaces force you to keep everything tight and clean. Talk about practicality. For instance, electricity savings is a big deal when living in a studio. You need less light sources and you have a smaller space to keep the heat off, meaning you can save a big chunk off your electricity bill.
More so, there is convenience in being in the same room where everything you need is in one place. There is no need to scramble back and forth rooms trying to find where you left your mobile phone. There are no more hours of searching where you have misplaced the television remote control.
Another advantage of living in a studio is that you have a relatively smaller space to clean. Studio-type apartments push you to be creative in terms of utilizing the limited space. Just how strategic you are will be tested as you squeeze what you normally find in four rooms you will find in one.
Looking to Rent Studio Apartments
A lot of residential projects have put up studio units for lease. Usually, rent start from as low as PHP 8,000 to PHP 30,000 monthly, depending on the development the unit is in, as well as the location. This is important, as even studios near or within business districts like the Makati CBD and Ortigas have skyrocketing rents. Some examples of what you can expect from studio apartments - price and floor area - are the following: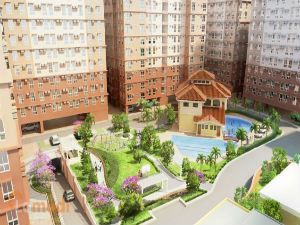 A studio unit on a four-storey condo project located in Project 6, Quezon City can be rented for PHP 8,000 a month, which is not bad for its floor area of 16 square meters.
If want something near the business district of Makati, a studio unit for rent in La Verti Residences along Taft Avenue is ideal for you. With a PHP 15,000 monthly rent, you will get to enjoy the 24 square meter unit with a balcony that overlooks the Makati skyline.
For those who can stretch their budgets a bit more, a semi-furnished studio unit in SMDC's Shine Residences in Pasig City could be a worthy option. For PHP 20,000, you will already ben given access to the condo's amenities, such as swimming pools, lounge areas, and a fitness gym.
Always make sure to research and list alternatives and options before entering into a lease agreement. Practice due diligence to see if the pros of renting a studio-type unit outweigh its cons, at least in your current circumstance.