Renting over Buying a Condominium in the Philippines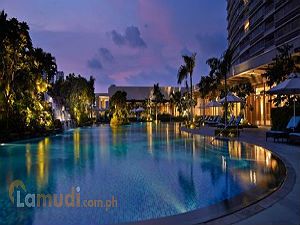 Considering the continuous growth of the economy and the lowering residential property prices, now is the best time to invest in Philippine Real Estate. Having a gross domestic product growth of 5.7% in just the first quarter of 2014, the Philippines ranks as the fourth fastest growing economy in Asia, with the real estate sector as a primary economic driver. The country's developing economy undoubtedly supports individuals who are still establishing themselves. Young professionals or starting families are provided a strong foundation for job and business opportunities.
While a typical Filipino's ultimate dream may be to own a house, buying property may not always be the wisest financial decision. Renting also has its benefits over full property ownership, even to those who are after long-term plans. The advantages of being a tenant are as follows:
As a tenant you have the flexibility to relegate your chosen home with a fixed leasing fee you can afford.
You are spared from handling your own maintenance and repairs.
Part of your expenses and other household responsibilities are shouldered by your landlord.
Renting furnished property relieves you from the stress of having to buy everything you need, as well as thinking about the design of your interiors.
You gain access to the facilities available in your building.
You are spared from the burden of paying real estate tax, as this becomes the responsibility of your landlord.
Furthermore, condos for rent allow you to enjoy amenities, such as swimming pools, fitness centers, daycare centers, landscaped gardens, and children's playgrounds, which are costly on their own. It also initially helps you save a significantly larger portion of your finances by sparing you from down payments that come with purchasing a home. In the long run, a condo for rent also eliminates the investment risks with regard to the value of property owned because of a fluctuating market situation.
Things to Consider When Opting for a Condo Unit for Rent
Condominiums for rent can be found almost anywhere especially in highly urbanized areas such as Metro Manila, Metro Cebu and Metro Davao. Different styles, ranging from resort-types to transit-oriented developments, have been built by major property developers, such as Megaworld, Ayala Land, SM Development Corporation (SMDC), and Century Properties. Most are situated near transportation, shopping, and educational centers.
Whether renting short-term or long-term, it is important to determine the perfect fit between your choice and your needs. Ask yourself the following questions:
Is the condo for rent within your budget?
Units in Makati or Taguig usually command premium prices, while those in Mandaluyong, Quezon City, and Pasig are relatively more affordable. The cheapest condos for rent are in places like Manila or in the province.
Is it in a location proximate to your workplace, your children's educational institution, and your preferred commercial areas?
Although most people prefer to live in or near the Makati Central Business District, Bonifacio High Street, and Ortigas Center, do not forget that there are other popular areas, such as Araneta Center and Eastwood City in Quezon City.
How welcoming is the neighborhood?
Depending on your lifestyle, the busiest cities may not always be the most ideal. Living in the south - Paranaque or Muntinlupa - may benefit you more than living in the center.
Have you inspected its electricity, water system, furnishings, and security locks?
Check if everything works, because you would not want to have to go through repairs immediately after moving in.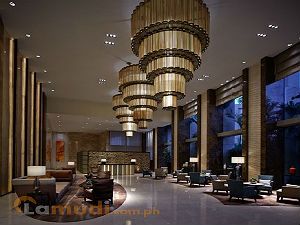 Most importantly, carefully read the contract prior to signing because it is the fundamental basis of the rights and responsibilities between the tenant and the landlord.
Rent to Own Condo: An Easy Way to the High Life
High-rise condominiums have become the norm in most big cities, and this has not been lost on developers, who embark on different ways to make condo living more comfortable and convenient. While this bodes well for most property buyers, this also poses a challenge to buyers with tight finances. The newer and more innovative a condominium development is, and the more ideal its location is, the more expensive its units tend to be. This is why some people opt to rent instead.
Fortunately, you can purchase a condo for rent unit through a rent-to-own scheme which is available almost everywhere on the market allowing those unable to afford a down payment to own their place of convenient urban living. One basically pays a usually higher than the average rental rate, but this becomes the means of slowly paying for ownership of the condominium.
Frequently Asked Questions
Is there a cheap condo for rent below 10k?
Yes, there are over 219 cheap condos for rent below 10k a month. You don't need to spend too much money to live in a prime location with convenient amenities to enrich your life.
Is there a 3-bedroom condo for rent?
Yes, you can find about 2254 3-bedroom condos for rent. These spacious condos are great for families or groups of friends and co-workers who need a place to stay.
Is there a condo for rent with a swimming pool?
Yes, you can find 12,710 condos for rent with a swimming pool. Swimming pools are a great amenity if you want to keep fit and relax in the water every once in a while.