Condos For Sale: Vertical and Urban Living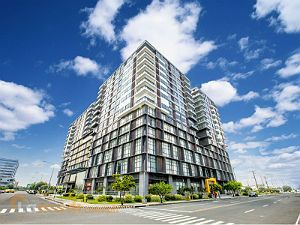 A house and lot is one of the items in many Filipinos' bucket lists. Being family-oriented, Filipinos regard their homes as a venue for cultivating their children's values, principles, and well-roundedness. Other than cultivating good character and morals, Filipinos prioritize convenience, security, and tranquility when seeking an ideal place to call home.
However, with today's urbanization, the dynamics of an "ideal home" have changed significantly. Several residential developers offer a variety of sizes, styles, structures, and forms in their real estate developments. Other than houses and lots, property buyers can now choose from apartments, townhouses, houses and lots, and condominiums.
With spaces becoming more scarce in metropolitan areas, condo developments are space-efficient residential alternatives to houses and lots. Nowadays, it is hard not to pass by a condominium unit while you go around metropolitan areas such as Metro Manila.
That said, dynamic individuals and families looking to live in a cosmopolitan environment should look into a condo for sale to find their ideal vertical residence.
Where Can I Find Condos for Sale?
Metro Manila comprises 16 areas—15 cities and one municipality. The proliferation of several corporations and sectors in the capital metro spurs the development of condominiums in many areas. Interested buyers will find most condos for sale in central business districts, economic zones, and close to educational institutions.
In case you're lost on where to search for suitable condominium candidates, here are some of the top hotspots that offer a condo for sale:
Quezon City
Makati
Taguig
Pasig
Manila
Mandaluyong
San Juan
Muntinlupa
Parañaque
Las Piñas
Pasay
For buyers seeking condos outside of Metro Manila, some of the suitable cities to explore condominiums for sale are:
Cebu City
Lapu-Lapu City
Mandaue
Davao City
Baguio
Angeles
Bacolod
Cagayan de Oro
Wherever you purchase your condo, your future vertical home will be close to many establishments that make living in the city more convenient and bearable. Your future neighbors will be schools, educational institutions, shopping malls, marketplaces, clinics, hospitals, restaurants, and government offices.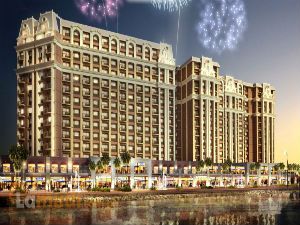 Average Selling Prices of Condos
The condos for sale have prices on the affordable to the luxurious price segments. You can get a condo unit in prime locations for around Php 2 million. For more luxurious options, expect to shell out at around Php 12 million to Php 90 million.
Condos for sale come with well-made amenities that promote safety, comfort, and leisure. Some amenities include swimming pools, spa facilities, function halls, landscaped gardens, outdoor play areas, fitness gyms, and activity courts. These amenities make purchasing condos a wise and excellent investment choice.
Why Should You Invest in a Condominium?
It may seem expensive to invest in a condo for sale, but your future investment entails perks. One is you'll get to live in a metropolitan area where every bit of convenience and comfort is within arm's reach.
Second, your condo comes with amenities that reflect the vibes and experience of hotels and resorts. Who needs to fly away when you have your vacation awaiting you downstairs?
Third, since most condos for sale are in metropolitan areas, future residents will enjoy a walkable environment. They'll save themselves time from commuting while also exercising and enjoying the city surroundings.
Investment Opportunities
Future owners of the condos for sale may use their properties as investment sources. Let's say they bought multiple units; they may live in one and rent out the others to students and professionals who want to live closer to their schools and workplaces. Others may also use their units as staycation suites. With pandemic restrictions easing, a comfortable and safe respite is essential to take care of their well-being.
FAQs
Are there any affordable 3-bedroom condos for sale below 5 million?
Yes, there are three-bedroom condos for sale below 5 million. Although these condos are affordable, they still provide all the comfort and convenience you would expect from a condominium development.
Are there any condos for sale with a balcony?
Yes, you can find condos for sale with a balcony included. Balconies are desirable amenities that provide a great view of your neighborhood and excellent resale value in the long run.
Are there any foreclosed condos for sale?
Yes, there are foreclosed condos for sale. Since foreclosures sell below market value, they're an affordable option for those who can't afford the otherwise prohibitive prices of new properties.