Warehouses for Rent: Factors to Consider
The success of your next business relies on various components, and even deciding on the best industrial space or warehouse for lease plays a crucial part. For businesses, renting a warehouse is much preferred than buying land and building a structure on it, especially because the need for this kind of space varies from time to time with most businesses.
To ensure that you will be getting the best warehouse for rent, here are some tips to consider:
Know What You Need
Rule number one is to always plan ahead. Identifying your needs, such as office spaces for your staff and conveniences for employees working in the warehouse might come in handy. This particular property type is primarily for storage, but technically it is the extension of your business; therefore, all facilities and amenities must also be carefully considered.
Size Is Might
Before leasing a space, make sure that all of its future contents are well thought of. You do not want to rent a big and expensive warehouse that will only house small items. Nevertheless, it will not hurt to make sure that you will have enough space for future expansion.
Probe about the History of the Land
It is important to know a little about the past of the place that you are renting. Likewise, the credibility of the person you are leasing the space from must also be investigated. In the past, only the credit history of the tenants are checked, but it is always helpful to be equipped with information as these influences will also count in the future of your business.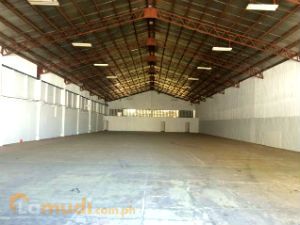 Choosing a Strategic Location
Location is always vital in real estate, be it for your prospective home, office, or warehouse. The area of the property will mostly define your expenses. Delivery costs, travel expenses of employees from office to the warehouse... the list goes on. More than the expenditures however, it is significant to anticipate other conditions like heavy traffic and floods. Ideally, it is advisable to choose a location within the vicinity of your office.
Whether a big or small warehouse for rent, finding the one most suitable, especially in Metro Manila, is easy. Leasing industrial spaces is one of the most rewarding ways to earn from your real estate investments. Also, as the transportation infrastructures surrounding Metro Manila gradually improve, many warehouses will increasingly become available in cities and municipalities outside the National Capital Region (NCR). As a business owner, you just have to make sure that the above considerations are met, and you will be all set to grow your venture.