Compared to Cebu City, houses for rent in Mandaue are more affordable, ranging from a PHP 15,000-per-month three-bedroom apartment in Brgy. Umapad to a PHP 50,000-per-month five-bedroom house in Brgy. Casuntingan.
Mandaue City has a total area of 34.87 square kilometers, 26.5 percent of which (or 872 hectares) are classified as residential.
The city divided into 27 barangays, the five most populous of which are Pakna-an, Banilad (not to be confused with Cebu City's Brgy. Banilad), Labogon, and Pagsanbungan.
Mandaue City is also considered the country's furniture capital. The city accounts for 75 percent of the country's total exports in the furniture sector.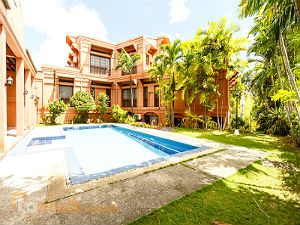 The Furniture Capital: House for Rent in Mandaue City
A Mandaue house for rent is a great way to save money in preparation for buying a home in the future. It is also ideal for families or couples who travel a lot, and do not want to tie up their funds in a permanent residence. Irregardless of the reason for renting a house in this city, it will always be an ideal place to live and work in.
The city is an optimal location for business or as a primary residence because it is convenient and well-connected. The National Highway provides direct access to the city's neighboring areas, including Consolacion, Liloan, Cebu City and Talisay. It also has access to Mactan Island and Lapu-Lapu City via the Osmeña and Marcel Fernan bridges.
The economy of Mandaue also makes it a great place for Cebuanos to rent a house. There are many large and small companies from several business sectors, including banking, real estate, retail, and furniture manufacturing. The high output of quality furniture from Mandaue has earned it the moniker of "the Furniture Capital of the Philippines."
The Famous and Most Popular Institutions in Mandaue City
Its ideal transportation links, healthy economy, and diverse urban setting make Mandaue the perfect place to rent a house. There are also several famous and popular institutions in the city that add to its allure. Below is a short selection of those institutions.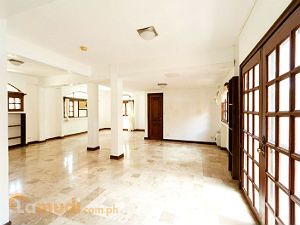 San Miguel Brewery - Originally established in 1890 under the auspices of the Spanish Crown. Since then, it has evolved and developed as much as its home city, and continues to be a symbol and source of pride for the people of Mandaue.
Luis Cabrera Ancestral House and Museum - A historical house from the late 19th century that now houses a museum containing relics from the era of Spanish control. It is located in the Barangay Guizo in downtown Mandaue.
University Of Cebu at Lapu-Lapu and Mandaue - One of the most popular universities in the province. The University of Cebu – Lapu-Lapu & Mandaue offers a wide range of programs, including Accounting, Business Administration, Computer Science, and Information Technology.
J Centre Mall - One of the newest malls in the city. The J Centre Mall features a convention hall, cinema, and a variety of Asian and Western foods. It also plays host to a number of events that are family and community-oriented.