House and Lot for Sale in Mandaue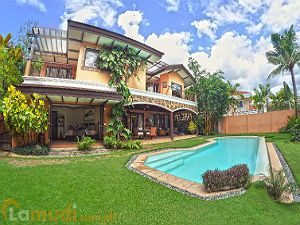 Mandaue is a major city in the Metro Cebu Area and home to many historical landmarks and tourist attractions. As a part of the metro area, it is one of the most popular places in the Philippines to visit for both foreigners and Filipinos alike. This popularity makes it an ideal location to buy a house for sale in Mandaue as an investment or a primary residence.
The city is also an optimal place to do business. It is home to thousands of large and small companies, including some global giants such as the Coca-Cola Bottling Co. and the San Miguel Corporation. There are many restaurants in Mandaue that serve international as well as local favorites. The city's ample gastronomic options as well as its vibrant nightlife make it a great place to wine and dine business associates.
Culturally, Mandaue is also very diverse and vibrant. It plays host to several yearly festivals, is very open to the LGBT community, and contains several museums and historical attractions. It is home to the Mandaue Fiesta, dedicated to the city's patron, Saint Joseph. The city is the birthplace of the Mandaue Gay Pageant, an avant-garde gay pride event. Its historical points of interest include the Bantayan Sa Hari (a watchtower from the 1800s), the Mandaue Presidencia, and the Rizal-Bonifacio Memorial Library.
The City's Features and Benefits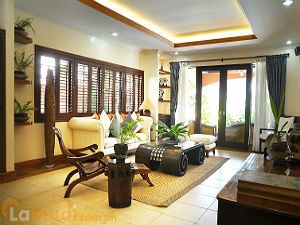 Buying a house for sale in Mandaue City is a simple and smart decision because of the its popularity, economic health, and cultural diversity. Some other features and benefits of investing here are listed below.
Schools and Universities - The city is home to many schools and universities, both public and private. For families with children of any age as well as young singles and couples still pursuing higher education, the city offers many options for learning. These include the Mandaue City Central School, the Mandaue City Science High School, and the Cebu Doctors' University.
Hospitals and Healthcare - The Cortes General Hospital, Medical City Mandaue Inc., and the Velez Hospital are a few of the major medical institutions in the city. There are many other health care options in Mandaue, including dental clinics, medical laboratories, pharmacies, and health spas.
Transportation Links - Mandaue City is far from isolated as a part of the Metro Cebu Area. It has strong links to both Cebu City and Consolacion via the National Highway. It also has the metro area's only direct connection to Lapu-Lapu via the Osmeña and Marcelo Fernan bridges.