Mandaue is a city in Cebu and is one of the seven cities and six municipalities that make up the Metro Cebu area.
27 neighborhoods or barangays make up Mandaue, with each district having it own character that reflects the city's history and culture.
One-bedroom apartments for rent in Mandaue cost around Php 15,000 to Php 25,000 per month.
If you're looking for an apartment for rent in Mandaue, you can check out neighborhoods like Tipolo, Looc, Banilad, and Cambaro.
Apartment for Rent in Mandaue, Cebu: A City of Urban Perfection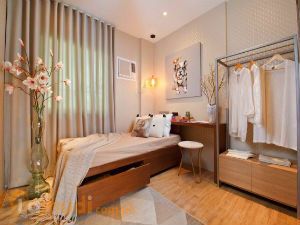 Mandaue is a city in the province of Cebu. It is also one of the seven cities and six municipalities that make up the Metro Cebu area, and as such, has many urban areas. This highly urban aspect makes the city very convenient for morning commutes and nightly excursions. For those searching for an ideal residential accommodation, an apartment for rent in Mandaue, Cebu, can be a perfect choice.
The city is made up of 27 neighborhoods or barangays. Each neighborhood has its own character, reflecting the city's rich history and diversity. As part of the Metro Cebu area, Mandaue is surrounded by other cities and municipalities. To the west is Cebu City, accessible by side streets and the Central Nautical Highway. Consolacion is to the north across the Cansaga Bay Bridge. Across the Mactan Channel, the city is connected to Lapu-Lapu on Mactan Island by the Sergio Osmeña and Marcelo Fernan bridges. Several city bus lines provide access to the metro area.
This strategic location makes Mandaue a great choice for people looking for residential property options outside Metro Manila. Linked by two bridges to Lapu-Lapu City, residents of Mandaue have easy access to the province's major airport (and the country's second busiest)—not to mention the white-sand beaches and high-end resorts of Mactan are close by.
Being a part of the Philippines' oldest and most historical province, Mandaue's festival scene is also very colorful. Its fiestas include the highly attended Pasyon sa Mandaue, Mandaue Fiesta, Panagtagbo or Gathering of the Holy Family, and the Kabayo Festival, a horse-racing event also known as the Governor's Cup.
Nearby Establishments
Schools in Mandaue, Cebu:
Mandaue City Comprehensive National High School
University of the Visayas - Mandaue Campus
University of Cebu
Hospitals around Mandaue, Cebu:
Mandaue City Hospital
Chong Hua Hospital Mandaue
University of Cebu Medical Center
Shopping Malls around Mandaue, Cebu:
Parkmall
Pacific Mall
City Time Square
Subdivisions and Real Estate Developments in Mandaue, Cebu: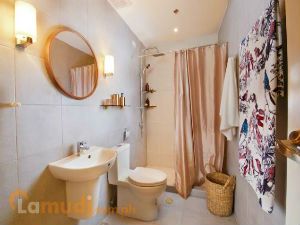 Average Selling/Rental Prices in Mandaue, Cebu
Apartments for rent in Mandaue City are reasonably priced. You can rent anything from a studio unit to a three-bedroom unit here for roughly PhP 8,500 to PhP 35,000 per month. A typical apartment for rent in Mandaue, Cebu, costs around P300 per square meter or P15,000 a month, as per Lamudi's Price Index in February 2022.
Why Rent An Apartment in Mandaue, Cebu?
Given its multicultural character, Mandaue features cuisines and shopping opportunities that cater to lovers of Asian, European, American, and native Filipino cultures. One does not have to venture outside the city because the J Centre Mall, the Colonnade Mall, Parkmall, and the Gaisano Grand Mall are just some spots where one can find everything needed. This convenience and variety of options are just some of the things that make living in an apartment for rent in Mandaue City attractive to so many people.
In addition to its convenient location, shopping, and nightlife, the city features many schools and churches, providing families with the community support that they need. In the Opao neighborhood, for example, the Mandaue City Science High School provides an advanced curriculum in science and mathematics. Nearby, the Mandaue Evangelical Church provides non-denominational Christian worship, which demonstrates the city's accepting nature.
Other convenient neighborhoods where you can find an apartment for rent in Mandaue City include Tipolo, Looc, Banilad, and Cambaro. Many of the city's subdivisions and gated communities, such as 88 Hillside Residences, Northwoods Residences, Insular Residences, Churchview Subdivision, Northfield Residences, and Silver Sea Subdivision offer plenty of apartments. In addition, a number of real estate developers, both national and local, have condo projects in the city, including Amaia Steps Mandaue, Midori Condominium, and Cityscape Condominium, ensuring that there will be plenty of residential properties for the city's future residents.
Work Opportunities
Downtown Cebu City has numerous job opportunities available in Cebu Business Park or Cebu IT Park, two mixed-use projects by Ayala Land. Those living in an apartment for rent in Mandaue, Cebu, will find it easy to commute or drive to their offices. The quiet and historic towns of Consolacion, Compostela, and Liloan are just a short drive away.