Gracefully Welcoming Visitors to the Province of Cebu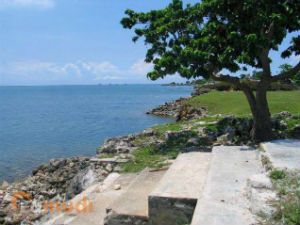 The name "Lapu-Lapu City" often reminds one of either the expensive sea bass or the Visayan chieftain who first resisted Spanish colonization. Beyond its name, it is a gem to behold, and you'll definitely get your money's worth when you buy a lot for sale in Lapu-Lapu. Formerly named Opon, Lapu-Lapu City is located on Mactan Island and is connected to the rest of Cebu Province via the old Mactan-Mandaue Bridge and the Marcelo Fernan Bridge.
Lapu-Lapu City is where the Mactan-Cebu International Airport, the second busiest airport in the Philippines and the main port of entry to the Visayas, is located. Being the gateway to Cebu and to the rest of the Visayas, the city government has put in great effort to ensure that their city will never be forgotten.
The city is also home to some of the best beach resorts in the province with the majority having white sand beaches. Once you are tired of laying around on the sand and sunbathing, you can literally swim with fish, as the resorts also offer scuba diving and snorkeling equipment, and even lessons. Another popular activity is touring the sea through a private pump boat while enjoying on-board cooked meals and the magnificent surroundings.
As a highly urbanized city, Lapu-Lapu hosts many urban amenities, including convenience stores, restaurants, and shopping malls. The most notable of these is the Gaisano Grand Mactan Mall. The Gaisano brand, which is famous in Visayas and Mindanao, has stalls and facilities that rival Metro Manila's major retail players. An alternative to the Gaisano Grand Mactan Mall is Marina Mall, which houses several Asian-themed restaurants and a number of unique stores. Also located in Lapu-Lapu is Shangs Island Town Center, which is famous for its nice ambiance and its rich selection of restaurants.
Lot for Sale: Lapu-Lapu City & the Island Life
Lapu-Lapu City, with its natural beauty, tropical island lifestyle, and location in one of the fastest-growing regions of the country, thus a lot for sale in Lapu-Lapu is a worthwhile purchase.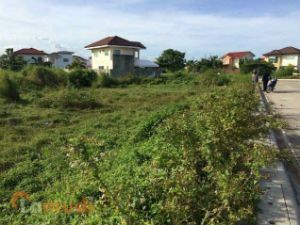 There are plenty of options for a lot for sale in Lapu Lapu City awaiting investors. Whether to be used for business or a place to build a home, the city is certainly a smart choice to buy land. Its most promising asset? The view, of course, since the city received a portion of Cebu's overall natural beauty. One good example is a beach lot in Punta Engano, which offers
Many entrepreneurs have seen the potential of Lapu Lapu City. If you are looking for the best commercial property possible, a lot for sale in Lapu-Lapu in Barangay Basak is worth checking out. On the other hand, if you are looking for land to build your future family home, there are many options for a lot for sale in Lapu-Lapu in Barangay Busay that may suit your budget and preferences.
With its large population, highly urbanized areas, and high income, Metro Cebu has all the makings of a dynamic and cosmopolitan metropolis, and Lapu-Lapu City as a part of it, will soon receive an influx of land buyers. Do not get left behind, consider purchasing an available lot for sale in Lapu Lapu City as soon as possible.
Frequently Asked Questions
Is there a commercial lot for sale in Lapu-Lapu?
Yes, there are 53 commercial lots for sale in Lapu-Lapu. Lapu-Lapu has plenty of thriving commercial structures in its midst, so you'll be in good company when you set up your own on a prime commercial lot here.
Is there a residential lot for sale in Lapu-Lapu?

Yes, there are 157 residential lots for sale in Lapu-Lapu. If you want to settle down in a peaceful neighborhood with plenty of nature surrounding you, then Lapu-Lapu is the perfect place for you.
Is there a foreclosed lot for sale in Lapu-Lapu?
Yes, there are 72 foreclosed lots for sale in Lapu-Lapu. You can make the most of your investment with a foreclosed lot since these affordable pieces of land are sold below market value.