House for Rent? Lapu Lapu Is a Beautiful Choice
For lovers of Philippine history as well as professionals and families who work in Metro Cebu, a house for rent in Lapu Lapu is a beautiful and convenient choice as a place to live in. Its unique combination of urban convenience and natural beauty often inspires residents to start renting or buying homes in the city.
Lapu Lapu, a highly urbanized, first class city on Mactan Island, is an important center of Philippine history and culture. It was named after the chieftain, Lapu Lapu, who set the Spanish invasion led by Ferdinand Magellan back by more than 50 years after defeating him at the Battle of Mactan. The city is now home to the Mactan Shrine, which is made up of a bronze statue of the first national hero and a monument to Magellan. Both are important national landmarks.
Today, the city is approximately 350,000 people (as of 2010) and is a major part of the Metro Cebu Area with the majority situated on the neighboring Cebu Island. The city is connected to the rest of the metro area across the Mactan Channel via the Marcelo Fernan and Osmeña bridges. It also has access to the metro area via ferries that operate between the Cebu and the city's downtown areas.
Popular Areas in the City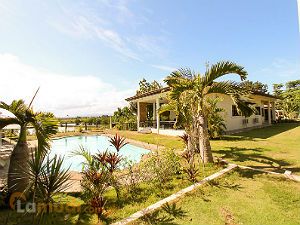 With 30 barangays in which to search for a house for rent, Lapu Lapu City does not come up short on options. Many barangays feature beaches and resorts, which make them attractive to residents and tourists alike. Below is a selection of some of the city's popular barangays.
Agus - a barangay situated on the southeastern side of the city, which contains the Hilutungan Channel. Barangay Agus has many gated communities, such as the Bayswater subdivision and many resorts, including Hadsan Cove Resort and the Imperial Palace Waterpark Resort & Spa. This is also a beautiful area in which to find "rent to own" houses in Lapu Lapu City.
Basak - a barangay situated between the southeastern coastal areas, the Mactan-Cebu International Airport and downtown Lapu-Lapu. Barangay Basak includes the Happy Homes subdivision, the Cebu Light Industrial Park, the Mactan Doctor's Hospital, and the Gaisano Mall. It is also great place to find a rent to own house in Lapu Lapu.
Mactan - a barangay in the northeastern part of the island. This is an ideal location to rent beach houses. It features the Mactan Shrine along Punta Engaño Road, the Shangri-La Resort and Spa, and Mactan Newtown, a residential development by Megaworld.