Lapu Lapu City is the Land of the Brave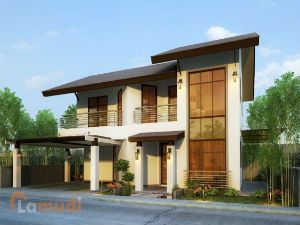 Back in the 16th century, Augustinian friars founded the town of Opon in the island of Mactan. The place was fresh from the bloodbath of the battle between early settlers and Spaniard colonizers. Flash forward to 1961 and the simple town of Opon was made into a city. It was renamed Lapu-Lapu to honor the chieftain who waged war and claimed victory over the Portuguese explorer Ferdinand Magellan in 1521 during the Battle of Mactan.
Nowadays, Lapu-Lapu City is known as a first class highly urbanized city in the province of Cebu. According to the 2015 census, the city is home to 408,112 Filipinos living in 30 barangays.
At the center of the city stands the Lapu-Lapu shrine made of bronze. It depicts the chieftain holding a bolo with one hand and a pestle on the other. The city government said this monument serves as a testament to Filipino bravery.
The city is teeming not just with perfect sights to see, but also commercial establishments catering to its locals' and foreigners' needs. Established in the city are different restaurants serving Asian cuisines from Thailand, China, Korea, Singapore, and Japan. There are also quite a number of Filipino restaurants, as well as Italian, Mexican, Spanish and Mongolian.
One popular restaurant in the city is the Jungle Restaurant, which serves Filipino and international food. What makes this restaurant a unique one are the cultural performers who showcase traditional dances such as Subli, Salip, Palok, Liwa Liwa, Tinikling, and Sinulog. There are also the Jungle Fire Dancers whose tricks are to eat, breathe, spin, and twirl fireballs.
Where to Find a House for Sale in Lapu Lapu City
A major developer in Lapu-Lapu City is Grand Land, the residential property arm of the Gaisano Grand Group of Companies. It offers great deals in its housing projects in Cebu. For instance, the sale price of a two-bedroom house in City Homes Mactan starts at PHP 2.4 million. Meanwhile, a three-bedroom house can be purchased for just PHP 3.4 million.
Grand Land also has a variety of studio-type units for sale in Armani Grand Resort Residences. These box-type units that exude resort-style living sell for PHP 2.2 million. Meanwhile, a one-bedroom unit in Armani Grand costs PHP 3.1 million.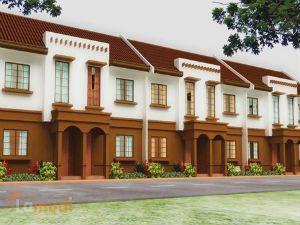 A cheaper option is to secure a unit in a low-cost housing near Mactan Airport. FilAsia Realty offers a two-bedroom house, which sells for PHP 1.3 million. Buyers can also opt to check out single-detached homes near Mactan Newton and Portofino Beach, which has a sale price of only PHP 4.3 million.
Meanwhile, for those looking for some high-end living spaces, Glory Land Cebu Realty boasts of prime properties up for grabs. One example is the semi-furnished three-storey house with seven bedrooms located within Beach Resort Subdivision. This luxurious living space sells for PHP 25 million. Glory Land also has on its list some resale houses. One resale house is the four-bedroom space in Arjoya Subdivision with a sale price of PHP 4.8 million. Another is a five-bedroom house in Collinwood Subdivision that has a PHP 7.5 million price tag.
These offers are but one of the many reasons why one should consider investing a house and lot for sale in Lapu Lapu City, the land that was home to the great chieftain,  Lapu-Lapu. It is definitely heartwarming to think that the city was once a land belonging to the earliest Filipinos who fought for the country's freedom.