The City of the Philippines' First Hero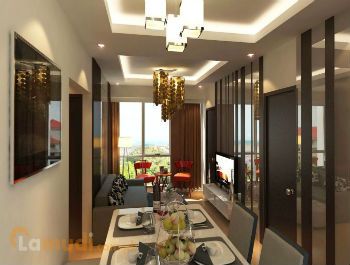 The city of Lapu-Lapu is one of the two local government units that comprise Mactan Island with the other being the municipality of Cordova. After the island was colonized by Spain, the town of Opon, its old name, was eventually established in 1730. In 1961, the town officially gained cityhood and was named after Datu Lapu-Lapu.
Lapu-Lapu was one of the two datus of Mactan when Portuguese explorer, Ferdinand Magellan in the service of Spain, arrived in the Philippines. He was one of the island leaders adamant in not paying tribute to the Spanish king. The refusal led to the battle of Mactan, where he and his men successfully defeated Magellan and his Spanish troops.
A Beloved Highly Urbanized City
Highly urbanized and considered a first class city, Lapu-Lapu City stands out from other cities in the Philippines because it one of the few that can truly be considered an Island City. It occupies the majority of Mactan Island, as well as the entirety of Olango Island. The city is home to a number of commercial and industrial firms, including General Milling Company, CebuBest Seafood Corporation, and Tokyo Steel Philippines.
Being a major tourist destination, the city also boasts of many luxury resorts and hotels, including Shangri-La's Mactan Resort & Spa, Mövenpick Hotel, and Crimson Resort and Spa. This is why the city is described as a "Historic Resort".
Getting around the city is easy and simple. Public transportation includes those typical of the Philippines: public utility jeepneys, taxis, and tricycles. It is also the main entryway to Cebu City for those coming from abroad because the city is the location of the second busiest airport in the country - the Mactan International Airport.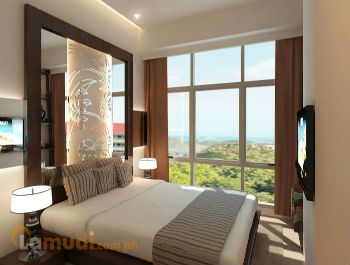 Apartment for Sale in Lapu Lapu City
While one would assume that there may not be many options available on an island city, a variety of developments actually provide a myriad of choices for those who want to invest in an apartment in Lapu-Lapu City.
As can be expected from a historic resort island city, most flats for sale feature resort-like amenities, such as swimming pools and waterfront locations with direct access to the beach. This is what sets them apart from the ones in the capital. Such apartments include Soltana Nature Residences, La Miranda Condominium, and The Reef Residences. Prices range from PHP 4.85 million to PHP 5.2 million.
Given its first-class stature and its proximity to an international airport and business districts, buying an apartment in Lapu-Lapu City would prove to be a lucrative investment. The right apartment can be just as spacious as a traditional house and lot, while being more affordable and easier to maintain. The various units and buildings in the city are designed to get the most out of living on an island. Every day will feel like a vacation.