The Natural Beauty of a Province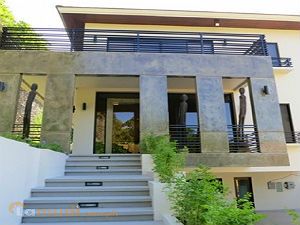 Cebu is one of the 81 provinces of the Philippines. It is made up of the island of Cebu and 167 smaller islands. Its coast is surrounded by beaches and fishing areas, and inland there are many mountains and hills, the tallest of which, Osmena Peak, is more than 1,000 meters high. The majority of the mountainous island is covered in forests, which provides a natural beauty to life here, especially for those who want to escape the concrete confines of Metro Manila. Even Metro Cebu, twice the size of the capital, is green and close in proximity to many beaches.
The province is divided into six cities and 44 municipalities, which means there are plenty of options for a house and lot for rent in Cebu. Most of these cities are relatively close to Cebu City, the capital of the province. There are only two cities in the province that are not considered to be a part of the Metro area: Toledo and Bogo. Toledo is most known for its mining industry. However, there are still several good beaches in the city, such as Louie Beach and Golden Sunset. They may not have the same soft sand as other Cebu beaches, but they still maintain the laid-back atmosphere that many people seek. Bogo, on the other hand, is an agricultural city in the northern part of Cebu Province and is 101 kilometers away from Cebu City. With a 27-kilometer coastline, the city's tourism potential has yet to be tapped.
House for Rent: Cebu Is A Tranquil Alternative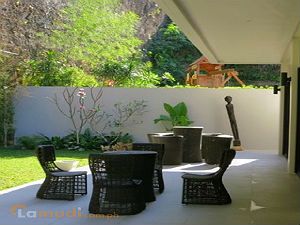 It is easiest to find a house and lot for rent in Cebu in the metropolitan areas of the province, which are Cebu City, Danao City, Lapu-Lapu City, Talisay City, Mandaue City, plus eight other municipalities. The province has a fast-growing economy that rivals the capital, yet it remains close to nature due to its geographical location and topography.
This makes the province a more tranquil alternative for a house and lot for rent in Cebu. The cost of living is lower as well. Rent is almost 50% lower in Cebu and Gasoline is 5% cheaper. You would need about PHP5,000 less in Cebu to maintain the same standards of living as you would in Metro Manila. You pay lower costs, but experience the same benefits you have in the capital. This is part of the beauty of living in a house and lot for rent in Cebu, the Queen City of the South.
For those looking for more than a house and lot for rent in Cebu but cannot yet afford a house for sale, a "rent to own" house in Cebu is a smart and secure way to save money, while simultaneously starting out on the path to homeownership. A house and lot for rent in Cebu offers the same promise, but without the equity. When someone rents to own instead, they agree on a sale price with the current owner and they pay a fee that's higher than the market rental price per month for an agreed-upon period of time. When the period reaches its end, the renter has the option to pay off the rest of the sale price, which will then be lower and more affordable.
2021 Average Price Data for a House and Lot for Rent in Cebu

City/Municipality
Median Price
(PHP)
Catmon
₱500,000
Carcar
₱15,000
Minglanilla
₱25,000
Mandaue
₱52,000
Naga
₱20,000
Compostela
₱8,000
Alcoy
₱60,000
Cebu
₱75,000
Talisay
₱22,000
Lapu-Lapu
₱25,000
Cordova
₱25,000
Argao
₱5,000
Sibonga
₱19,000
Balamban
₱100,000
Liloan
₱15,000
Consolacion
₱18,000
San Fernando
₱9,000
Santa Fe
₱30,000
Lahug
₱22,000
Mactan
₱170,000
NOTE: Data is based on listings uploaded by real estate professionals in 2021.
Frequently Asked Questions
Is there a house and lot for rent in Cebu with a garage?
Yes, there are 315 houses and lots for rent in Cebu with a garage. Keep your car safe by renting a house that already comes with a garage at no extra cost.
Is there a 1-bedroom house and lot for rent in Cebu?
Yes, there are 12 1-bedroom houses and lots for rent in Cebu. If you want a house all to yourself or a small house for you and one or two others, then these 1-bedroom houses may be the perfect size for your needs.
Is there a beach house for rent in Cebu?
Yes, there are 15 beach houses for rent in Cebu. These beachfront houses offer the perfect escape from the hustle and bustle of the city.