A Province Optimal for Investment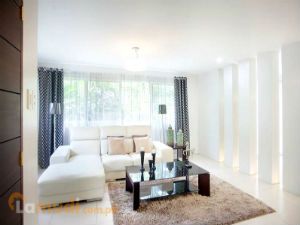 The province of Cebu is divided into administrative districts that are classified as either cities or towns, which are further divided into barangays or neighborhoods. It has a population of approximately 3.5 million, the majority of which is found in the Metropolitan Cebu Area, which has a high population density and is highly urbanized.
With the province growing rapidly that it rivals the capital, it comes as no surprise that it has become one of the strongest economies in the Philippines. Many people and businesses have begun to migrate to the city due to numerous reasons, such as accessibility, economic incentives, a large labor pool, and work opportunities. It has become one of the most livable cities not only in the country, but also in Asia.
Houses for Sale in Cebu, Philippines
Opting for a house for sale in Cebu is an integral part of relocating to the province. For those already residing in the province, market reports show that houses are still the most preferred property type for Filipinos. There are many cities, especially those that are part of Metro Cebu where one can easily find a house and lot for sale. Cebu will not leave you wanting when it comes to its real estate market.
Talisay City has a population of approximately 200,000 and 22 barangays. It is far enough from the city center to have a more relaxed environment, but not so far that it is an obstacle to access. There are many benefits to living here, including several malls and markets, such as the Tabunok Public Market and the Gaisano Grand Fiesta Mall in the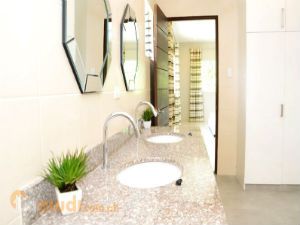 Tabunok area close to the coast.
Danao City is also another ideal location to find a house for sale. Cebu City is about an hour away by car and other Metro Cebu cities like Consolacion and Mandaue are even closer. With a population of about 100,000, it is smaller than Talisay, but still conveniently located in the scheme of Metro Cebu. Like Talisay, it is connected to the rest of the island by the Central Nautical Highway.
The Perfect Investment
Investing in a Cebu house and lot for sale is an intelligent and lucrative move for both families and investors. Buying property provides security both financially and emotionally. You need not ever worry about rent or answering to a landlord. It is also a form of asset that can be passed down to future generations. House prices are relatively low in the Cebu province, especially in the areas mentioned above. For investors, as market prices rise, profit potential increases as well.
2016 Average Price Data for a House and Lot for Sale in Cebu

 
Cebu
Mandaue
Lapu-Lapu

Total Price (PHP)

16,450,000.00

7,830,000.00

6,510,000.00

2 Bedrooms (PHP)
4,725,000.00
2,875,000.00
2,193,000.00

3 Bedrooms (PHP)

9,250,000.00

5,265,000.00

5,810,000.00

4+ Bedrooms (PHP)
20,100,000.00
14,000,000.00
9,880,000.00
NOTE: Data is based on listings uploaded by real estate professionals in 2016.