CEBU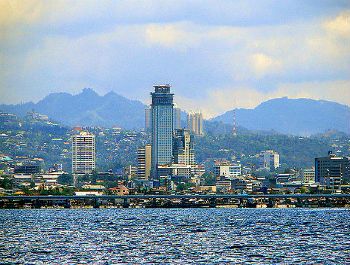 Regarded as one of the fastest growing provinces in the country, Cebu is an island filled to the brim with culture, historical moments, a thriving economy, and diverse natural resources. Located in Region VII, commonly known as Central Visayas, it has a land area of 1,908.78 square miles and a population of 2,619,362 according to the 2010 census. The province is made up of six (6) cities namely:
Cebu City, the province's capital, is called the "Queen City of the South" because it is the center of trade, finance, tourism, and education in the Visayas region. It is also considered as the Philippines' Seat of Christianity because it was the first city to be introduced to Roman Catholicism.
Several historical and natural destinations can be found here, making it one of the top tourist destinations in the Philippines.
WHY INVEST IN A CONDOMINIUM IN CEBU?
Because of the growing economy and rapid urbanization, the total population of the province is rapidly increasing. Locals and foreign expatriates go here in search of future business ventures and job opportunities. Local and international real estate properties have been conceptualizing and constructing residential properties, particularly condominiums, especially in and near the Cebu Metropolitan Area.
For individuals who are thinking of purchasing a condominium in the province for a variety of reasons, such as investments and/or personal use, buying a condominium in the province of Cebu is highly recommended.
Since it is home to advanced infrastructures and finance centers, living here is just like living in Metro Manila. With its thriving economy and amazing sceneries, it is a place where one can enjoy both the city and nature.
Photographs from eutrophication&hypoxia and George Parilla (Flickr)