Setting up a Business in Cebu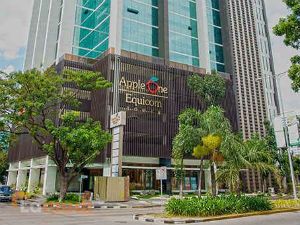 When one thinks of the Visayas region, Cebu immediately comes to mind. This island-province consisting of six component cities and 44 municipalities scattered over the main island itself, plus 167 surrounding small islands and islets, is perhaps the Philippines most progressive, outranked only by Metro Manila. Its capital, Cebu City, is the Philippines oldest city, while Metro Cebu, composed of Cebu City itself plus four neighboring cities and eight municipalities, is the second most important metropolitan area in the country.
The province of Cebu is also a popular tourist destination in its own right. Mactan Island located south of Cebu City is a coral island surrounded by world-class diving sites. Its southern shore is where most of the island's high-end resorts and luxury developments are found. Meanwhile, the town of Oslob in the province's southeastern corner is a popular whale shark-watching site, while on the western side of the island are the towns of Alegria and Badian, where the very popular Kawasan Falls is located—a well-known site for canyoneering. Other popular tourist destinations in Cebu include Malapascua, Bantayan Island, Carcar, and Alcoy.
It is safe to say that Cebu Province is one of the most developed provinces in the Philippines. It is a center for shipping, trade, education, commerce, and industry in the Visayas.
Commercial Space for Rent: Cebu is Booming
Thanks to its booming economy, the portmanteau Ceboom has been used to describe the province of Cebu. Its topnotch colleges and universities (the University of the Philippines being one), business districts, shipping industry, local tourism, and well-loved products are a constant source of pride among Cebuanos.
One can also add real estate to this list, as properties, both residential and commercial, are definitely booming, not just in Cebu City but also in the neighboring Mandaue and Lapu-Lapu cities.
Commercial Real Estate in Cebu
Being a progressive province, Cebu is definitely one that is teeming with real estate activities. Its cities and municipalities are home to exciting residential real estate developments, including condo towers in the Cebu Business Park and Cebu IT Park in downtown Cebu City and Mactan Newtown in Lapu-Lapu City. There are also high-end subdivisions in Carcar, Talisay, Liloan, and Compostela, and just about anything in between.
However, the province's commercial real estate is the one that is seeing its best time yet. Two massive shopping malls were completed in 2015: SM City Seaside Cebu and Robinsons Galleria Cebu, not to mention countless office towers in Cebu City, Mandaue, and Lapu-Lapu City. In addition, warehouses and properties focused on the logistics business are also booming, thanks to Cebu's stature as the country's shipping capital.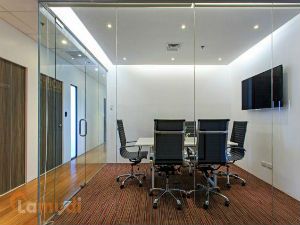 A sampling of commercial properties currently available in Cebu Province are the warehouses in Mandaue, a city near the Mactan-Cebu International Airport via the Marcelo Fernan Bridge. These warehouses range from 1,000 to 1,300 square meters, and are currently available for rent for PHP 182,000 per month.
An office space for rent in Cebu can also be easily had. Its well-established business districts, Cebu Business Park and Cebu IT Park (both developed by Ayala Land), are home to high-rises aimed for business process outsourcing (BPO) companies and traditional corporate occupiers. An example of which is a PEZA-accredited building in Cebu IT Park, which offers a 200 square meter office space for PHP 120,000 per month.
As real estate in the province is still a fraction of prices in Metro Manila, there are plenty of commercial spaces for rent in Cebu that are well within the affordable range. Examples of this include a 41 square meter office in F. Ramos Street, which is being offered for just PHP 12,000 per month. A 138 square meter office space in Banilda can be had for just PHP 68,000 per month, and a fully furnished 120 square meter space in Subangdaku, Mandaue is on offer for PHP 25,000 per month. All these commercial properties will make for perfect headquarters of companies aiming to establish themselves in the ever-buoyant Cebu market.