Looking for Houses for Rent in the Idyllic Barangay Lahug
Barangay Lahug in Cebu City offers houses for rent that provide the idyllic suburban living that many city-dwellers seek.
A typical house for rent in Lahug costs between Php25,000 to Php120,000. Most of these are newly-furnished townhomes within the said barangay.
Lahug is one of Cebu City's many barangays and it is considered as the second largest barangay. It houses more than 35, 000 residents and has 443 hectares of land.
The barangay used to be an area that is covered with a vast expanse of towering trees before it was developed by investors.
Cebu's first domestic airport was located in this area until 1967, which was near downtown Cebu.
The Fascinating Barangay of Lahug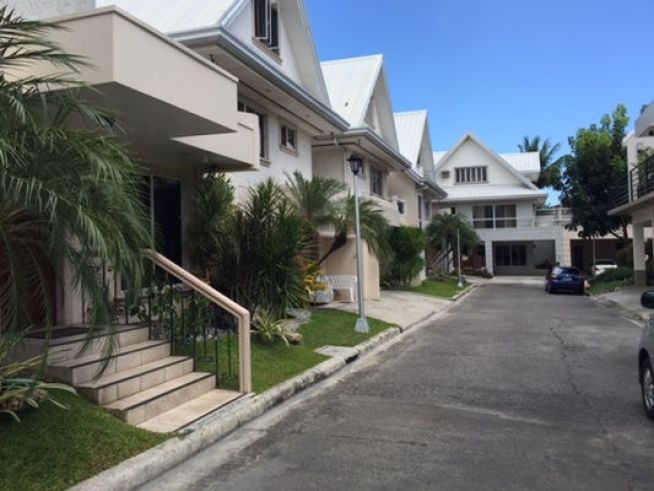 Barangay Lahug is located in the Queen City of the South. Cebu City happens to be the first city of the Philippines, which makes Lahug one of the fortunate barangays to be in a reputable city. The city is also known for its fast-growing industries and multiculturalism progression. While the province, on the other hand, has some of the country's timeless heritage spots and highly-urbanized cities.
The city has a heady mix of casual rural air and urban atmosphere that makes it a top destination for those who are seeking a harmonious co-existence with the Hispanic heritage and modern vibe. Within the city, one can find the barangay of Lahug, which many tourists and investors can explore to visit its historical landmarks or find a home to settle in.
Summer in Cebu is typically scorching hot while in the months of November-January, the breeze is regularly cool. On the need to skip in the shoreline, one can book their vacation from March to May. Additionally, it is great to go there in January, particularly on the third week as this is the time they celebrate one of the nation's greatest commemorations, the Sinulog Festival.
Rent in the Heart of Cebu
For residents who want to enjoy provincial life and settle where everything is accessible, living in Lahug is the best choice. Not only it is a quiet community that is filled with abundant trees, but it is also a classy residential area that was built in honor of the actual Beverly Hills in California, USA.
Back in the day, around the 1950s, a certain investor reconstructed the community into a residential district where a number of upper-class Cebuanos built their homes on the rich rolling slopes of Lahug. They called the area Beverly Hills since then due to its similar characteristics to the famed American community.
There are also a good number of apartments and condominium units available for rent. Most of these buildings are in Cebu IT Park where the fast-growing BPO industry in the province is located. The best thing about living in the ground-breaking IT Park is that it is one of the safest and most secure places to live in Lahug.
Situated in the heart of Cebu City, the barangay is also near the big shopping malls, such as the Ayala Mall within Cebu Business Park in Gorordo and the SM City Cebu Mall in North Reclamation. Residents can just take a cab or a jeepney to move around the area. Apart from that, tourist attractions are just around the corner like the Taoist Temple and the Cebu City Zoo. Who wouldn't want to enjoy these leisure spots while living in the modern barangay of Lahug?
Renting Houses in Lahug
Barangay Lahug is outlined by various types of houses, ranging from townhouses to detached houses, and Hispanic heritage-themed houses. These houses are notable for the neutral and warm tones that blend well with the natural landscape.
Because Lahug is close to Cebu's thriving and bustling IT industry hub, the houses are ideal for single professionals and families who seek to have a home where they can unwind and take a break from the hectic state of the city.
Some of the houses for rent are two-bedroom, three-bedroom, four-bedroom, and five-bedroom types. The two-bedroom and three-bedroom types are perfect for professionals to share the house with roommates or with their friends. The five-bedroom houses can be ideal for bigger families who want to move into Lahug's idyllic environment.
These single detached houses can cost around Php 50,000 up to Php 180,000, with some of the houses available with its own swimming pool, carport, and garden.
Lahug also has more cost-efficient townhouses for rent. These townhouses can either be fully-furnished or semi-furnished, and are available in three-bedroom types. Townhouses for rent cost Php 30,000 up to Php 65,000 and can be more affordable alternatives for anyone who wishes to move into the suburbs and be close to Cebu's investment hubs.
Professionals who have plans to settle in Lahug with their partner can also take advantage of these houses for rent because this is where they can start their own families, or perhaps bring their families to live with them in their quaint and peaceful home.